Genesis Today Resveratrol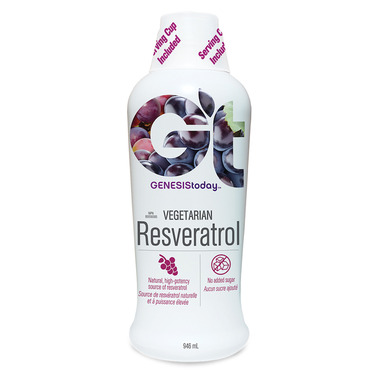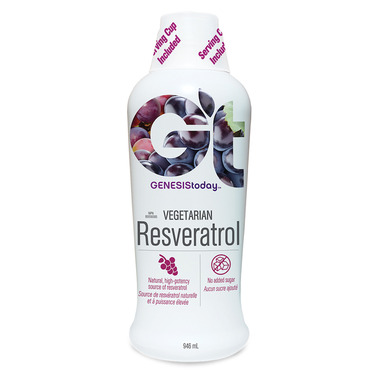 Genesis Today Resveratrol
- We're sorry, this product is no longer available!
- Shop for other products in: Wellness Juice

Rumour has it that the fountain of youth has never been discovered, but the tales of it have withstood all tests of time! While no one has the slightest clue where it could be or if it's even real, Genesis Today has formulated something very real and even better to support healthy aging -- Liquid Resveratrol.
Genesis Today's Liquid Resveratrol is a truly unique blend of seven plant sources of Resveratrol featuring white grape, red grape and Concord grape juices as the delicious base flavour, combined with Japanese knotweed extract, grape seed and grape skin extract, aloe vera powder and red wine extract - their formula provides 24,495 mg of Genesis Today's Proprietary Resveratrol juice blend per 1 ounce serving and is alcohol-free!
Genesis Today's Liquid Resveratrol is a unique blend of resveratrol, that provides the body with a bio-available resveratrol formula in every 1 oz. serving.
Features & Benefits:
Contains 29,425 mg of Genesis Today's Proprietary Resveratrol Juice Blend
Contains 175 mg of Japanese Knotweed Extract
Supports Cardiovascular Health
No added sweeteners, colours, flavours, excipients or binders