Genestra Colloidal Multi Mins Liquid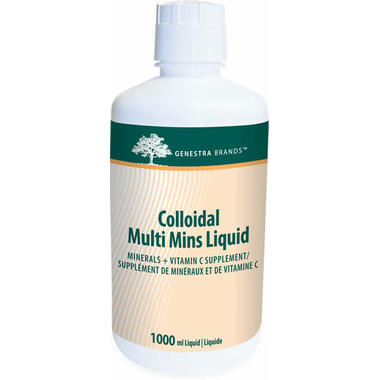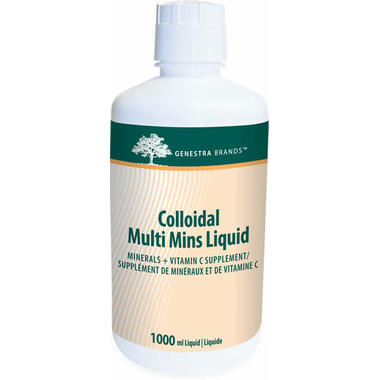 Genestra Colloidal Multi Mins Liquid
Genestra Colloidal Multi Mins Liquid is a multi-mineral formula high in vitamin C.

Features:
An antioxidant for the maintenance of good health
Helps the body to metabolize carbohydrates, fats and proteins and provides support for healthy glucose metabolism
Helps to produce and repair connective tissue
Helps to prevent iodine, selenium, chromium and molybdenum deficiencies
Delicious natural orange flavour Colloidal Multi Mins Liquid is a great tasting, vegan friendly combination of vitamin C and twelve minerals.
About Vitamin C & Copper:


Research demonstrates that vitamin C interacts with certain minerals, promoting iron absorption and storage for red blood cell formation, and increasing the use of the antioxidant selenium. Vitamin C is the most efficient aqueous antioxidant in the plasma, interstitial fluid and soluble compartment of cells. As the first line of defense in these areas, vitamin C prevents free radical damage to DNA, and helps vitamin E protect against oxidative damage in lipid membranes. Vitamin C is involved in fat metabolism through its role in carnitine synthesis, which transports fatty acids to the mitochondria for oxidation and energy production.1 Vitamin C also mediates protein metabolism, and helps produce peptide hormones. The production of collagen, the primary structural protein found in connective tissue, also requires vitamin C.
As a cofactor for lysyl oxidase, copper is involved in the cross-linking of elastin and collagen, which helps form and strengthen connective tissue. Copper is also a cofactor for the enzyme ceruloplasmin, which oxidizes ferrous to the more bioavailable ferric iron (Fe3+). This allows iron to bind the protein transferrin, which transports iron to the bone marrow for red blood cell formation.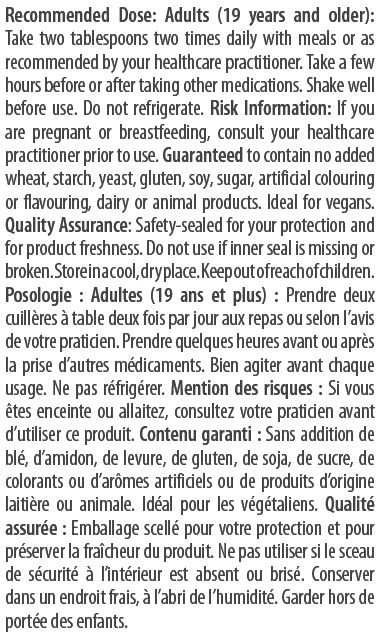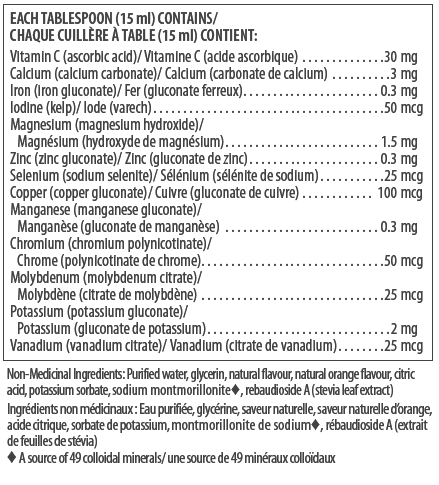 Aha:
a few months ago
Worthy of a review. Purchased after SEVERAL DIFFERENT brands of liquid multi vitamin. Taste reminds me of between swimming in a sunny California chlorinated pool and the best orange sherbet ice cream cone. You know it's killing something awful in you while strengthening bones, blood and immune system. A great savings. I'm a convert.
Wendy:
a few months ago
I like this product for several reasons. It provides the essential minerals that are not always available in sufficient quantities in food. It is liquid, which makes it easier to digest. The minerals are dispersed in a way that prevents them from sinking to the bottom of the bottle (colloidal) so you get what you are supposed to get in your daily dose. It has a pleasant taste but the reason that I rated it a 4 instead of a 5 is that I find it too sweet (even though the sweetener is stevia).
Page
1