Genestra Digest Dairy Plus Enzyme Formula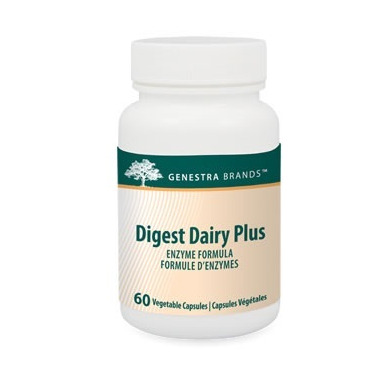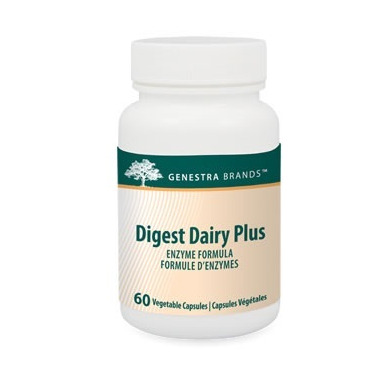 Genestra Digest Dairy Plus Enzyme Formula
Genestra Digest Dairy Plus is formulated with digestive enzyme/lactase to assist in the digestion of foods containing lactose.
Features:
Helps prevent symptoms of lactose intolerance
Digestive aid
Helps to digest proteins
Ideal for vegetarians
Convenient vegetable capsule format
Digest Dairy Plus is designed to assist in the digestion of dairy products. With lactase, protease and lipase, all major nutrient types in dairy foods are targeted. The addition of rennin provides rapid coagulation of milk protein in the stomach.