Genestra HMF Antibiotic Care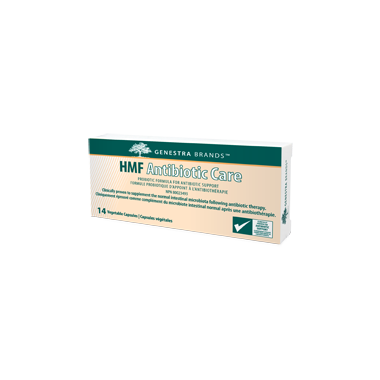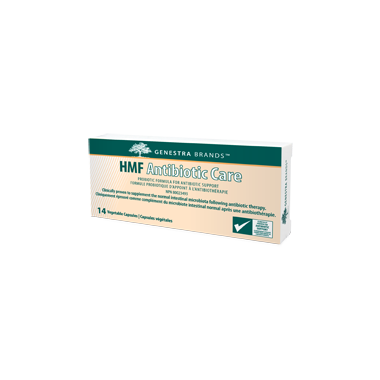 Genestra HMF Antibiotic Care
Genestra HMF Antibiotic Care is a probiotic for post antibiotic care that is clinically proven to help restore normal microflora composition following antibiotic therapy.
Features:
100 billion CFU per dose
Clinically proven to supplement the normal intestinal microbiota following antibiotic therapy
Genestra HMF probiotics (despite having keep refrigerated on box) maintain a high degree of stability at 25C for up to 20 days.

This probiotic formula improves intestinal microflora response to the negative effects of antibiotic therapy, including preventing overgrowth of coliforms, enterococci and Staphylococcus aureus bacteria, preserving lactobacillus bacteria populations, and reducing the level of antibiotic-resistant bacteria.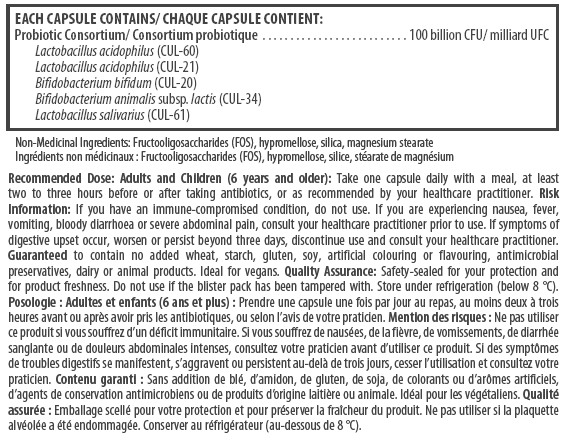 Please be advised that Well.ca follows manufacturer guidelines for storing & shipping probiotics. This product will be shipped with an ice-pack to maintain product efficacy.