Genestra HMF Multi Strain Probiotic Formula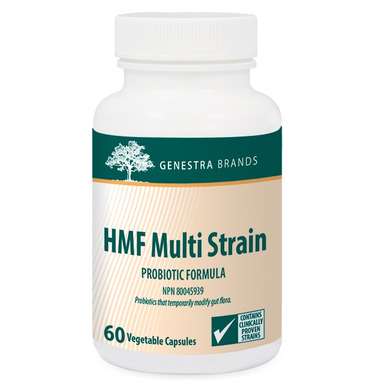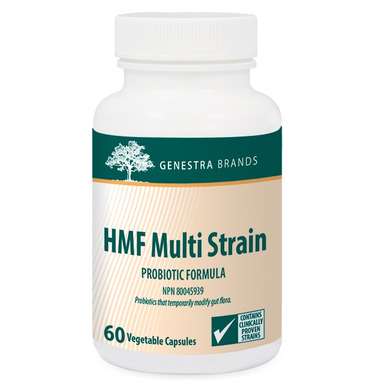 Genestra HMF Multi Strain Probiotic Formula
Genestra HMF Multi Strain is a moderate-level maintenance probiotic.
Features:
15 billion CFU per dose
No FOS
16 probiotic strains
Includes proprietary human-sourced strains
Supports a healthy normal digestive flora
Provides live microorganisms that temporarily modify gut flora
Genestra HMF probiotics (despite having keep refrigerated on box) maintain a high degree of stability at 25C for up to 20 days.

HMF Multi Strain is a moderate-level, long-term maintenance probiotic formula which provides sixteen strains including proprietary human-sourced Lactobacillus acidophilus, Bifidobacterium bifidum and Bifidobacterium animalis subsp. lactis. The capsules are 100% pure vegetable-sourced which makes the product ideal for vegans.

Please be advised that Well.ca follows manufacturer guidelines for storing & shipping probiotics. This product will be shipped with an ice-pack to maintain product efficacy.