Genestra Organic Flax Oil Capsules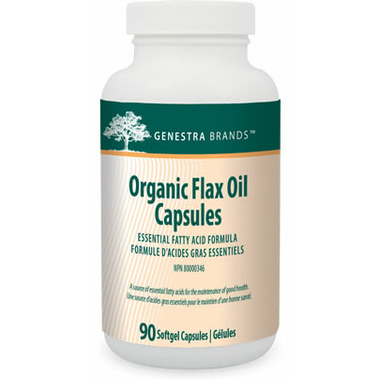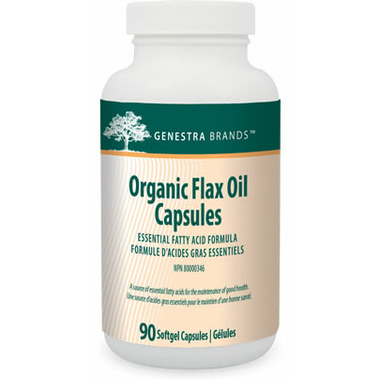 Genestra Organic Flax Oil Capsules
Genestra Organic Flax Oil Capsules are an Omega-3 rich fatty acid formula for optimal health.

Features:
Provides 1100 mg of ALA per daily dose
Includes 300 mg of LA per daily dose
Flax is one of the greatest plant sources of alpha-linolenic acid (ALA), an omega-3 fatty acid, and also contains linolenic acid (LA), an omega-6 fatty acid.
ALA is metabolized to EPA and DHA by elongase and desaturase enzymes. As these enzymes also compete to metabolize LA through elongation and desaturation reactions, an intake ratio of LA to ALA that is less than 4:1 best allows for the conversion of ALA into long chain omega-3 fatty acids.
Daily supplementation with flaxseed oil for over eight weeks significantly increased the levels of EPA and DPA, a DHA precursor and likely storage form of EPA, in both the erythrocyte membranes and plasma of adults. Fatty acids are also necessary for the proper structure and function of the skin, including the protection against environmental factors and the loss of electrolytes and water.
Decreased levels of these fatty acids have been associated with impaired epithelial cell function, including the loss of moisture in the skin. ALA further contributes to maintaining optimal health through its role in maintaining platelet and endothelial cell function. ALA is most bioavailable in flax oil when compared to milled or whole flax seeds.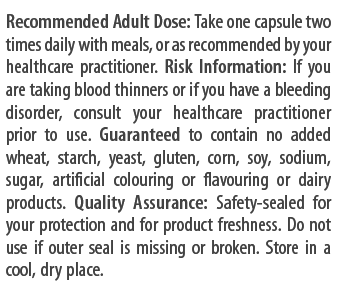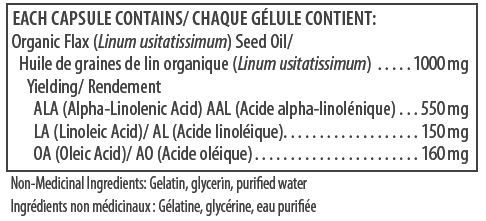 Karen:
about a year ago
I purchase Genestra products whenever I can - I feel that they are good quality. I read that flax oil can have positive benefits on hot flashes but I wanted a pill form. These are a little on the larger side but the capsule helps them go down easy. I've been taking these for a couple months now and I do feel better when I take them - I'm noticeably less irritable and my temperature does not fluctuate drastically. I'm on my second bottle and will continue to purchase this item.
Page
1