Genestra Super DHA Liquid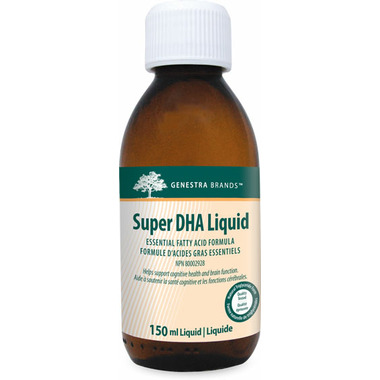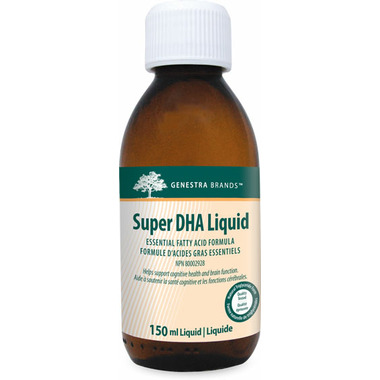 Genestra Super DHA Liquid
Genestra Super DHA Liquid supports brain function with a 4.6:1 ratio of DHA to EPA.
Features:
Provides 1200 mg of DHA and 260 mg EPA per teaspoon
Helps support cognitive health and brain function
Uses NEO-3ᆰ natural EPA and DHA enrichment
Delicious natural orange flavour
DHA is the primary omega-3 polyunsaturated fatty acid in the brain where it constitutes approximately 30-40% of the phospholipid content in the cerebral cortex and gray matter.
DHA helps to support normal neural membrane function, such as neurotransmission, as well as synaptic plasticity, which is a component of memory and learning processes. In a randomized, placebo-controlled clinical trial conducted on 176 healthy young adults, six months of daily supplementation with 1160 mg of DHA significantly improved cognitive function including both working memory and reaction time.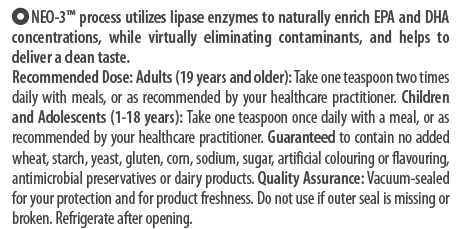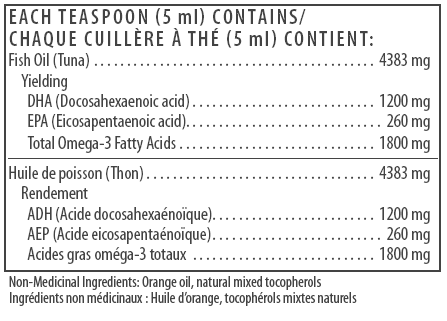 Susan:
more than a year ago
Excellent DHA oil. I purchased it because it had a very high DHA to EPA ratio. I have tried almost every brand and this is the only one that doesn't taste "fishy" at all. My understanding is that this means it is actually truly highly refined. I read a bit about the NEO-3 process they use online (and I didn't really understand that much of it but its different from just "molecularly distilled" I believe) and it really seems to be an improvement over the brands that I have used. Its a bit expensive but well worth it.
Page
1