Gerber Baby Cereal - Wheat Biscuit (Add Water)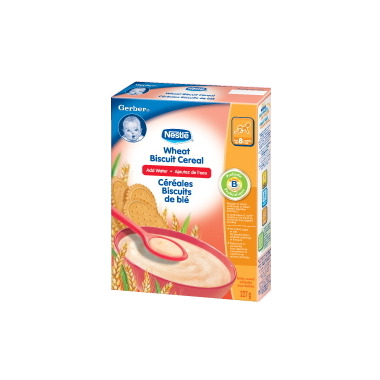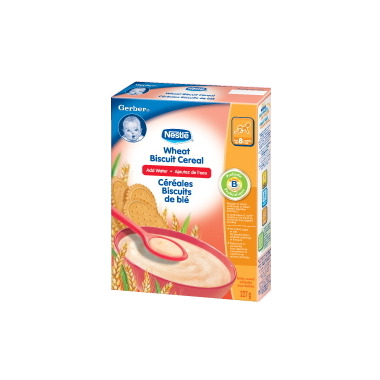 Gerber Baby Cereal - Wheat Biscuit (Add Water)
Celebrate another first with baby – starting solid foods – with Gerber Baby Cereal. Gerber Baby Cereal gives your baby more wholesome goodness than ever before because it's the first and only with probiotic B. lactis, a probiotic that contributes to healthy digestive tract flora.
Features:

Perfect for older babies that are ready to experience more advanced new tastes and textures
It adds the wonderful aroma, taste, and texture of biscuit to every serving with specially adapted milk to meet your baby's nutritional and developmental needs
All you have to do is add water
Iron fortified with 14 essential nutrients for your growing baby
No added sugar
Ingredients: WHEAT FLOUR, DRY SKIM MILK, POTATO MALTODEXTRIN, PALM OLEIN, CANOLA OIL, COCONUT OIL, SUNFLOWER OIL, MINERAL AND VITAMINS (FERROUS FUMARATE, NICOTINAMIDE, THIAMINE MONONITRATE, RIBOFLAVIN), BIFIDOBACTERIUM LACTIS.

*With 1 billion B. lactis per 28 g serving.