Gillette MACH 3 TURBO Blades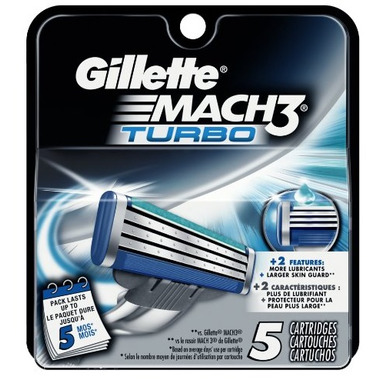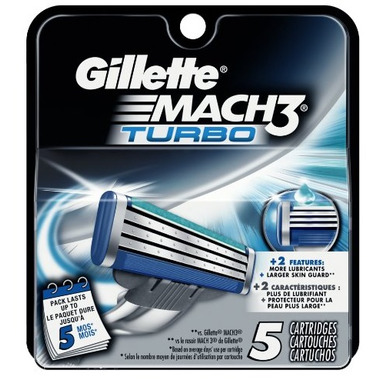 Gillette MACH 3 TURBO Blades
A revolutionary new triple-blade shaving system for the closest shave ever in fewer strokes - with less irritation.
3 blades specially positioned to extend gradually closer to your skin to shave you progressively closer in a single stroke. This blade has the Mach3 indicator lubricating strip, plus an extra moisturizing strip infused with Aloe and Vitamin E to keep your skin healthy and touchably soft.
Gillette. The Best a Man can get.
Kiela:
more than a year ago
I have tried every lady's razor on the market, and I just don't know what it is, but this is the ONLY razor that does not completely destroy my legs. MACH 3 all the way! I don't know why they don't make women's razor's the same as this one. These blades are AMAZING!! Not that I need the extra strip of moisturizer with this razor, but it's a really nice added touch. Not one cut after using a brand new blade!
Page
1