gimMe Organic Roasted Seaweed Snack Pack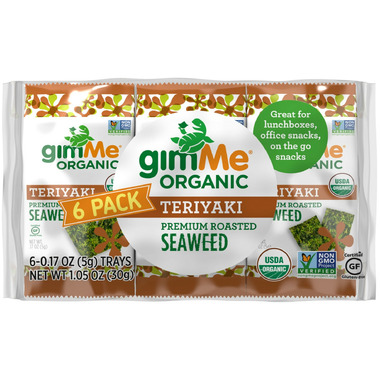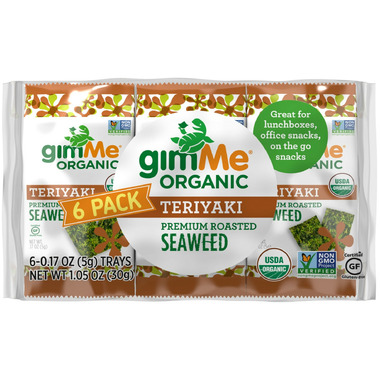 gimMe Organic Roasted Seaweed Snack Pack
Crispy yummy sheets of savoury deliciousness. 100% organic. This is probably the best snack on the planet for you and your taste buds. How does gimMe do it? They harvest the highest quality organic seaweed, roast it to crispy perfection, then season it with delicious teriyaki flavours. Yum.
This 6 pack provides great value and is the perfect size to fit into a lunch box for kids or a purse for mom.
Features:
Organic
Non GMO verified
Vegan
Gluten Free
25 Calories per 5G Serving
Ingredients:
Organic Seaweed, Organic Sesame Oil, Organic Sunflower Oil, Organic Teriyaki Powder, (Organic Tamari Soy Sauce [Organic Soybeans, Salt], Organic Maltodextrin, Organic Cane Sugar, Organic Onion, Organic Garlic).