Glutino Gluten Free Original Crackers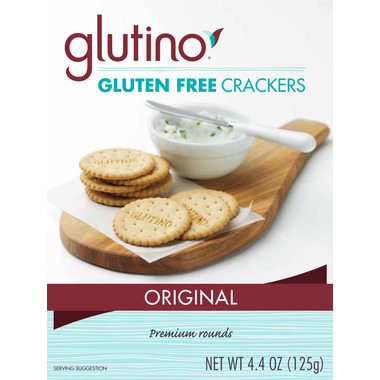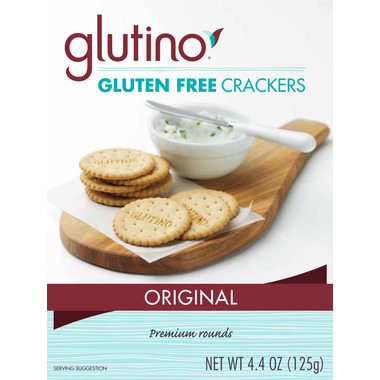 Glutino Gluten Free Original Crackers
Best supporting actress. She's not the star of the show, but she steals every scene. Whether as a solo act or as the anchor to an ensemble of cheesy show-offs, classy spreads or dramatic dips, this is the cracker that delivers the goods. Crispy, crunchy and oh-so-very satisfying, she'll make you feel like you're more than ready for the red carpet. Don't forget to thank the academy.

Ingredients:
Corn starch, white rice flour, organic palm oil, modified corn starch, dextrose, liquid whole egg, yeast, salt, guar gum, sodium bicarbonate, ammonium bicarbonate, mono and diglycerides, flavour.
Contains eggs. May contain traces of soy, milk, and sesame.