Glutino Gluten Free Pretzels
Sticks
400 g Family Pack Size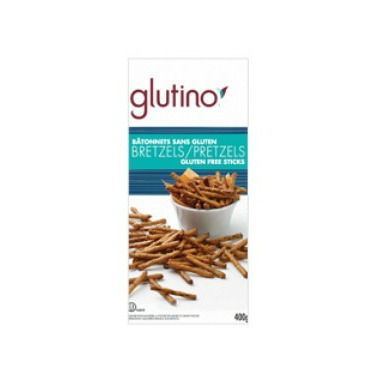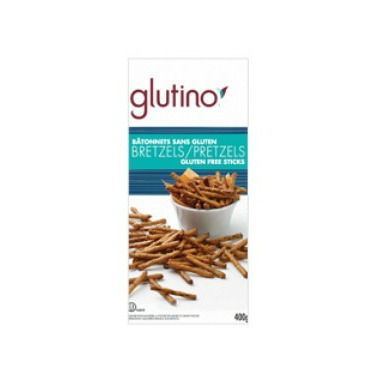 Glutino Gluten Free Pretzels
Sticks
400 g Family Pack Size
Oh my, but these are dangerous. And they're sneaky about it, too. They just sit there in their bowl, acting all innocent and demure, but don't let them fool you. Not for a minute. They are little temptresses. Batting their gluten free eyelashes and giving you "that look".
Delicious gluten free pretzel sticks are free of wheat, gluten, milk and casein -- perfect to share!
Features:
Gluten free
Wheat free
Contain no milk, eggs or casein
Kosher Parve


INGREDIENTS:
CORN STARCH, POTATO STARCH, RICE FLOUR, CORN SYRUP SOLIDS, PALM OIL, SUGAR, SALT, CARBOXYMETHYL CELLULOSE, SOY LECITHIN, SODIUM BICARBONATE, YEAST EXTRACT, SODIUM PHOSPHATE, CITRIC ACID.
CONTAINS: Soy
MAY CONTAIN: Sesame