Go Better Coconut Crunch Protein Wafer Bar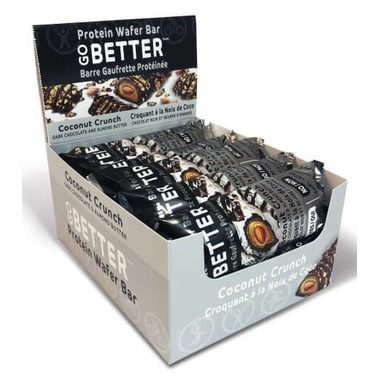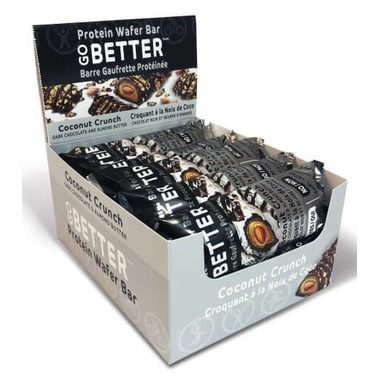 Go Better Coconut Crunch Protein Wafer Bar
Being better matters, and this bar was designed to help you be better. With 10g of protein per bar from natural sources like almonds and egg white powder these bars are here to help you get the energy you need.

Ingredients: Coconut, Cocoa mass, Egg white powder, Cocoa butter, Maltitol, Dry roasted almonds, Wheat flour, Brown rice protein powder, Wheat starch, Cocoa powder, Sunflower lecithin, Palm oil, Caramel syrup, Vanilla flavour,

Stevia extract, Soy lecithin, Salt.