Go Raw Lemon Pie Sprouted Cookies
Go Raw Lemon Pie Sprouted Cookies
Fresh and crunchy, these Lemon Super Cookies have big taste squeezed into a small package.
Features:
Raw
Sprouted foods
Organic
Non GMO

Vegan
Gluten free
Nut free
Ingredients:
Organic coconut, sprouted organic sesame seeds, organic dates, organic lemon oil.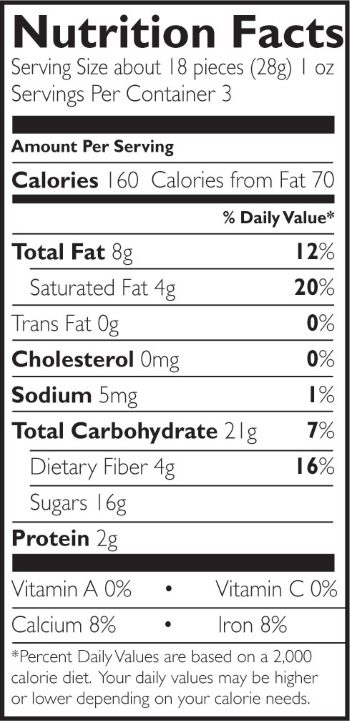 Ken:
a few months ago
I was so very surprised by this product. We are WFPB in diet and do not eat any refined sugars, oils, or processed foods. These "cookies" were delicious and I could hardly keep my hands out of the bag! Highly recommend for that sweet craving and you are NOT eating refined sugar! I have learned that dates are the best sweetener that is essentially guilt free. Excellent product.
Page
1