GoGo Organic Quinoa Burger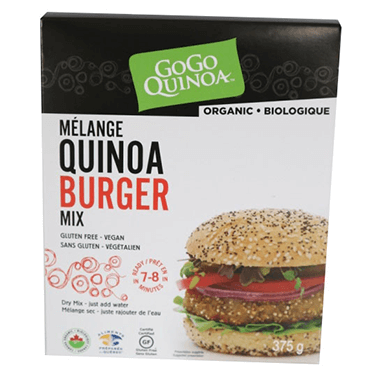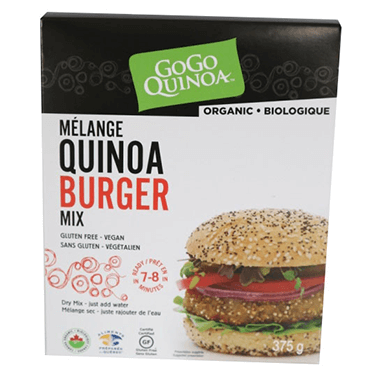 GoGo Organic Quinoa Burger
This burger mix, made with quinoa, is a healthy and gourmet choice which will keep you satisfied. This vegan and gluten free option is rich in protein and is easily customizable by adding your favourite spices and veggies!
Ingredients:
Pre-cooked organic quinoa, organic quinoa flakes, organic amaranth flakes, organic quinoa flour, organic quinoa grains, salt, spices (cumin, black pepper, garlic, turmeric, parsley, tomato, onion, green pepper) May contain nuts or traces of nuts.
Preparation
(for 6 burgers or 25 small croquettes):
Pour the contents of the box ina bowl.
Add 250 ml. of warm water and let it sit for 5 minutes (you can add a little more water if the mix seems too dry)
Give form to the patties and cook them 2 to 3 minutes on each side in a bit of olive oil.