GoGo Quinoa Instant Quinoa Flakes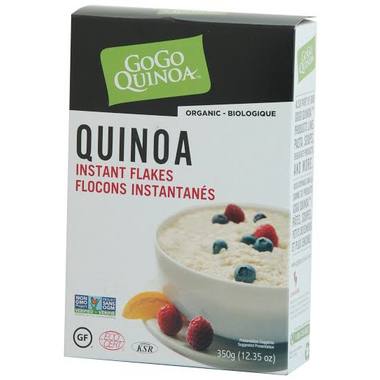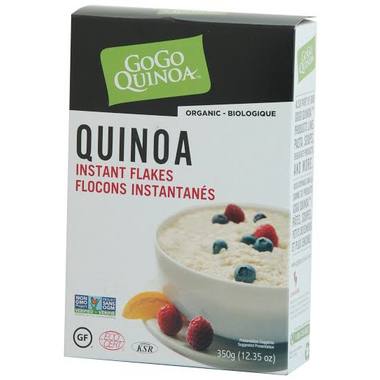 GoGo Quinoa Instant Quinoa Flakes
A seed indigenous to the high plains of the Andes Mountains, quinoa has been a staple to millions in South America for thousands of years. So vital, it has been called "Chesiya Mama" or Mother Grain. When mature, the quinoa plant is topped with large plume-like seed clusters that range in colour. Quinoa is gluten-free, and has a mild, delicate, slightly nutty flavour that is all its own.
Ingredients: Organic Quinoa Flakes. May contain traces of nuts.
Please note: while GoGo Quinoa is undergoing packaging changes, you may receive the old packaging.