Gold Bond Medicated Body Powder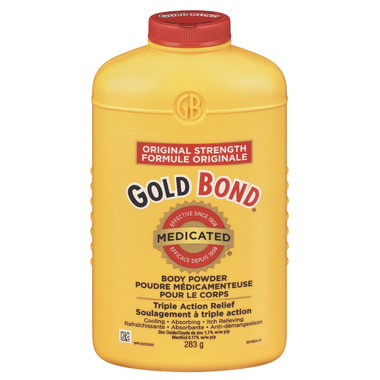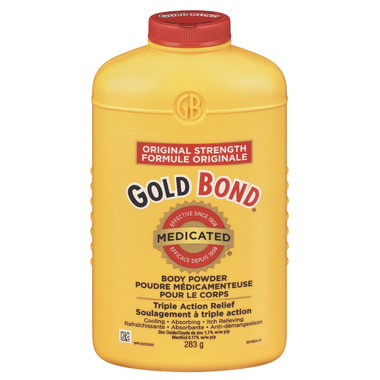 Gold Bond Medicated Body Powder
Whether you're looking to stay cool and dry for peak performance, or you just want to relieve and protect against skin discomfort, Gold Bond gives you the Powder with the Power.
Trusted for generations, Gold Bond Medicated Original Strength Body Powder's triple action formula is a blend of two medically proven ingredients combined with the finest powder and essential oils. Our unique formula works hard to cool and soothe skin while absorbing excess moisture and stopping the itch. Gold Bond Body Powder is medicated to work hard, yet gentle enough to be used every day.
After shower, bath or exercise, simply apply Gold Bond Medicated Original Strength Body Powder for lasting deodorant protection and that cool, refreshing feeling. You'll understand right away why people have trusted Gold Bond Powder to provide genuine medicated relief since 1908. Gold Bond Original Strength Medicated Body Powder does what it says: Cools. Absorbs. Relieves. Works.
Temporarily relieves the pain and itch associated with:
Itching
Sunburn
Minor Skin Irritations
Also absorbs excess moisture