GoMacro MacroBar Granola + Coconut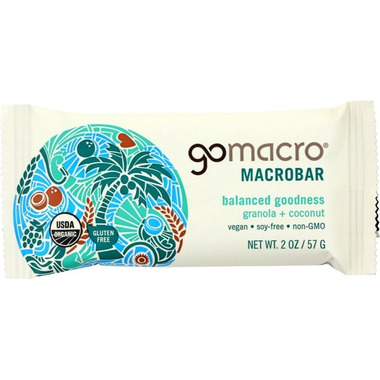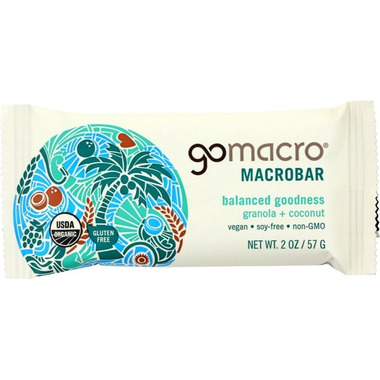 GoMacro MacroBar Granola + Coconut
A certified gluten free "granola" bar? I bet you didn't think this mythical creation existed. But it does. Huge chunks of walnuts, dates, raisins and coconut. Low in fat with an ample boost of fiber. We could go on and on… and we will. One of their best sellers, this flavour is a great meal replacement bar or energy bar for workouts and outdoor activities.
This MacroBar is certified vegan, gluten-free, organic, Kosher, non-GMO C.L.E.A.N. and R.A.W.

Ingredients:
Organic Brown Rice Syrup, Organic Gluten-Free Rolled Oats, Organic Raisins, Organic Almond Butter, Organic Walnuts, Organic Unsweetened Coconut, Organic Dates, Organic Puffed Brown Rice.
Warning: Manufactured in a facility that processes peanuts and other nuts. May contain pit or nutshell fragments.