Great Lakes Gelatin Collagen Hydrolysate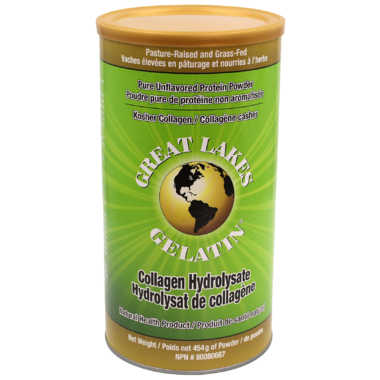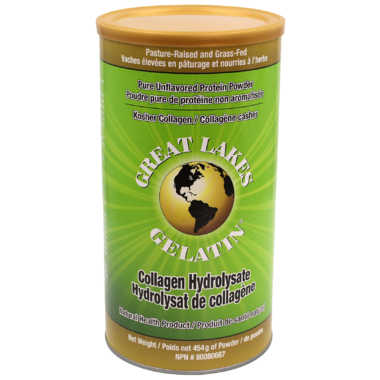 Great Lakes Gelatin Collagen Hydrolysate
Bovine Collagen Hydrolysate is rich in amino acids that promote healing for joints, cartilage and bones. It also promotes the density of collagen fibroblasts, stimulating collagen production to rejuvenating skin. Collagen Hydrolysate has a low molecular weight, easily absorbed with significant accumulation in the skin, cartilage and connective tissue.
Features and Benefits:
Joint and cartilage care
Increased collagen synthesis for skin health
Aids in building connective tissue
May promote hair and nail growth
Cold water soluble
Dosage:
10 g (1.5 rounded tbsp)
Ingredients:
Hydrolyzed Collagen (Bovine)
Cautions:
May cause mild gastrointestinal disturbances. If you are pregnant or breastfeeding, have liver or kidney disease, or have been instructed to follow a low-protein diet, consult a health practitioner prior to use.
Gluten-Free, Kosher Pareve, No MSG, Glyphosate Free, Certified Paleo Friendly, Keto Certified