Great Pretenders Ladybug Wings and Headband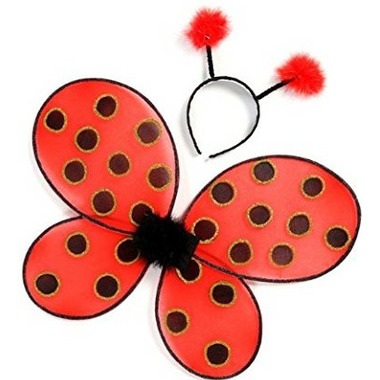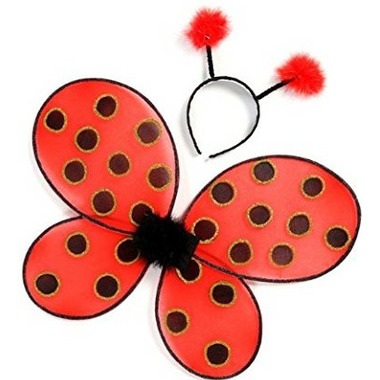 Great Pretenders Ladybug Wings and Headband
Great Pretenders Ladybug Wings and Headband will turn your little one into an adorable ladybug with this wing and headband set. This is perfect for fluttering around the backyard and all ladybug adventures. Featuring soft marabou feather accents and gold glitter details, both pieces will have your little one flying around with excitement!
Features:
Rich red tulle covered wings almost 15" tall

Fluffy marabou trim on the back

Accented with velvety trims

Easy to wear wings with elastic straps

A perfect accessory for dress up play
Dimensions:
Wings: 40.0 x 23.0 x 2.0 cm
Headband: 22.5 x 20.0 x 2.0 cm
Recommended for ages 3 and up.