Green & Black's Organic Ginger Dark Chocolate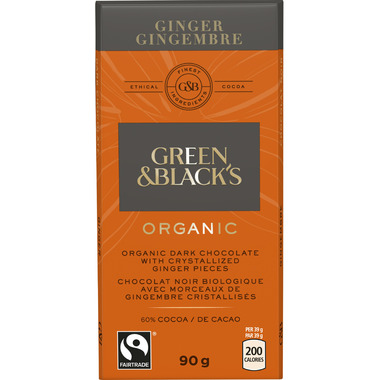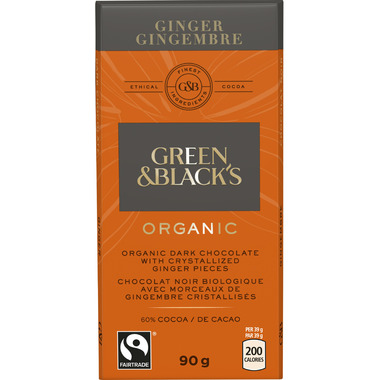 Green & Black's Organic Ginger Dark Chocolate

Green & Black's Organic Ginger Dark Chocolate.
Ethical Finest Ingredients Cocoa.

Organic Dark Chocolate with Crystallized ginger pieces.

60% Cocoa.

Ingredients: Organic Dark chocolate (cocoa mass, raw cane sugar, cocoa butter, soy lecithin, vanilla extract), Crystalized ginger (ginger, icing sugar).=Certified Organic Organic Dark Chocolate: Cocoa Solids 60% minimum, Cocoa, Sugar, Ginger, Vanilla: traded in compliance with Fairtrade Standards, total 99%.