Green Foods Green Magma Barley Powder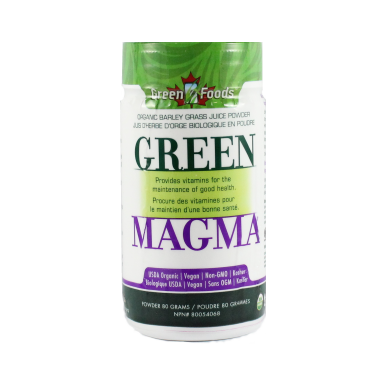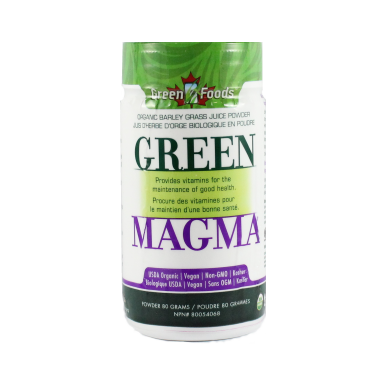 Green Foods Green Magma Barley Powder
Dr. Hagiwara's Green Magma is a highly nutritious, mildly alkaline powder made from organic young barley grass juice.
Backed by over 30 years of scientific research and consumer satisfaction.
Consumers report a dramatic increase in energy, increased regularity, and better looking hair, skin, and nails.
Green Magma is a juice extract, not a fiber product. Our bodies can more easily and completely absorb the nutrients from a juice supplement than from a fiber, since fiber locks in many of the important nutrients.
Certified organic by Quality Assurance International (QAI). Our barley is grown without the use of pesticides or chemical fertilizers.


Kristyn:
a few months ago
I was surprised at the small size of the container when first received, but it ended up being great for travelling, and lasted me quite a while using only 1 tsp at a time. The taste is excellent in a smoothie, barely detectable compared to other greens powders like spirulina. Love the extra boost of energy & protein!
Page
1