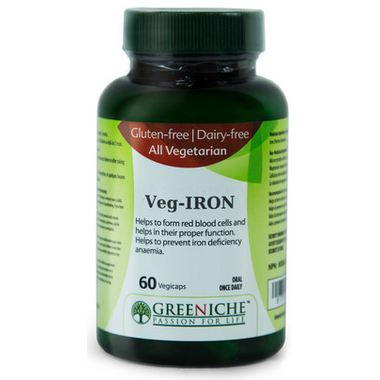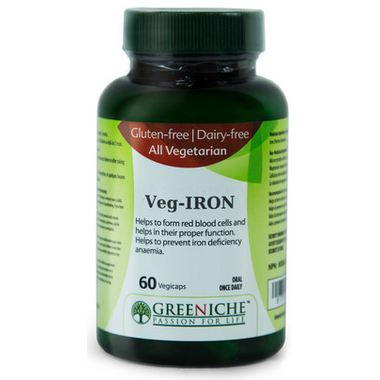 A crucial step for preventing irony-deficiency anemia. This Greeniche Veg-Iron is the only vegetarian and Halal-friendly iron supplement on the market. This stomach-friendly formulation should be taken once a day.
Features:
Vegetarian formula

Gluten-free
Dairy-free
Recommended Dose:
Adults, 1 tablet daily. Available in pack of 60 tablets.
Ingredients:
Iron 100mg



Lori:
about a year ago
For anyone who needs to take iron supplements, you know how horrible it can be. I feel like my entire insides turns into cement, and I am blocked up solid. I have had none of that with the veggie iron! In fact, I think it actually helps! If regular iron supplements make you constipated try veggie iron! It's amazing! Higher energy, and it helps with regularity too!
Page
1