Healthy Times Organic Baby Cereal Oatmeal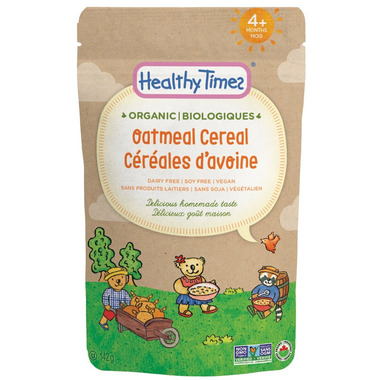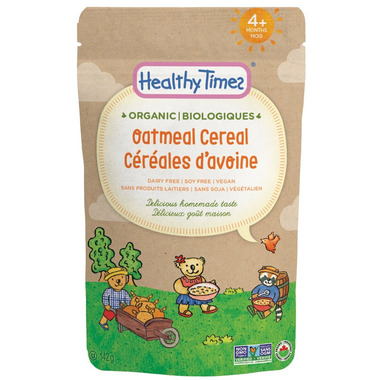 Healthy Times Organic Baby Cereal Oatmeal
Healthy Times Organic Baby Cereal is a good source of iron for brain development, vitamin D and calcium for strong bones and teeth, zinc for natural immune support, and seven B vitamins for healthy growth and development. Your baby will love the delicious homemade taste and creamy texture of Healthy Times Organic Baby Cereal.

Their Barley, Brown Rice and Oatmeal varieties are developed for babies 4 months and older, and their Mixed Grain variety is developed for babies 6 months and older.
Ingredients: Organic Whole Grain Oat Flour, Calcium Carbonate, Niacinamide, Iron, Thiamin Mononitrate, Riboflavin, Tocopherols. Contains: Oats. May Contain: Wheat.