Healthy Times Organic Mixed Grain Cereal For Baby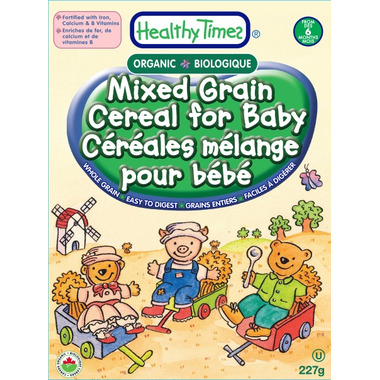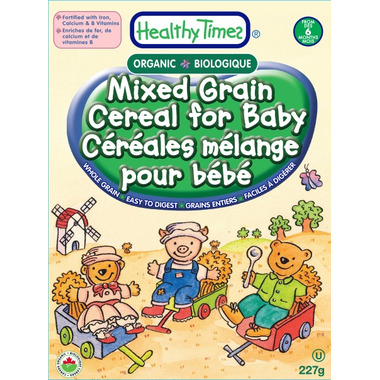 Healthy Times Organic Mixed Grain Cereal For Baby
Healthy Times Organic Mixed Grain Cereal For Baby is a delicious blend of organic whole grain brown rice, organic whole oats, and organic barley.

Features:
Kosher
Soy & dairy free
Supplemented for baby's healthy growth and developmentHealthy Times Organic Oatmeal with Peaches and Bananas Cereal for Baby is a healthy source of iron, calcium & B vitamins. Not only is it delicious, but also easy to digest. Choline helps to support muscle and memory function
Ingredients: Organic whole grain brown rice flour, organic whole oat flour, organic barley flour, calcium phosphate tribasic, electrolytic iron, niacinamide, riboflavin, thiamine mononitrate.
Contains: Oats & barley. May contain: wheat & gluten