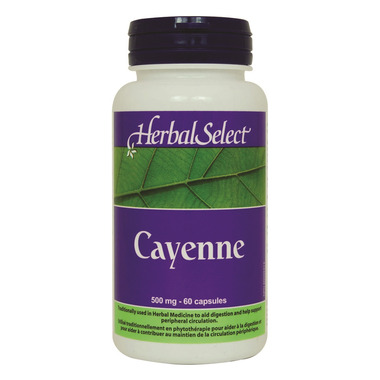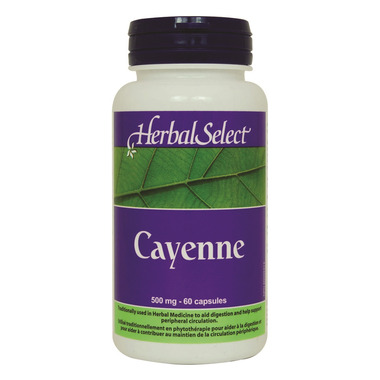 Herbal Select Cayenne

Cayenne is a stimulant, appetizer, decongestant and a digestive. Because it is a powerful circulatory stimulant, it is used to treat high blood pressure, poor circulation and stimulate the heart. Cayenne is good for the heart, kidneys, lungs, pancreas, spleen and stomach. It is useful for arthritis and rheumatism and can help support peripheral circulation.
Medicinal Ingredients:

Standardized Cayenne extract (Capsicum Frutescens) ... 500 mg
Directions: Take 2-3 capsules, 3 times per day.