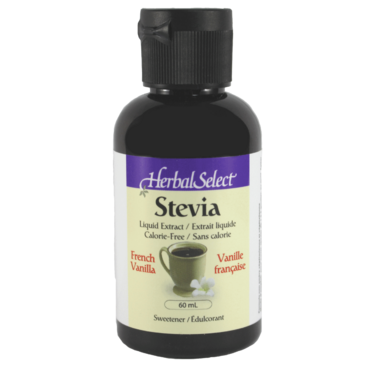 Description
Stevia is a traditional herbal product that comes from the leaves of a native South American shrub, and is now widely used in other parts of the world including Japan, China and the United States. Stevia is a natural sweetener that has no calories or carbohydrates. Valuing the principle of 'less is more', this sweetener requires only a few drops to work its magic.
Herbal Select liquid french vanilla stevia is an excellent addition to your favourite beverages and is especially suited for sweetening coffees and teas - couple all your favourite beverages, hot or cold, with this creamy flavour!
Ingredients: Vegetable glycerin, Organic Steviol Glycosides (Stevia rebaudiana leaf extract),natural french vanilla flavour, organic ethanol.
Highlights

Shipping & Returns