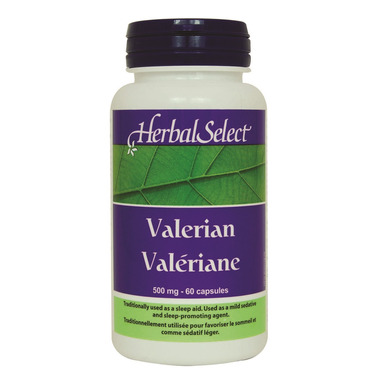 Description
Valerian Root is recommended as a remedy for nervous tension, anxiety and insomnia, because it improves circulation and acts as a sedative. Valerian may be used for fatigue, high blood pressure, irritable bowel syndrome, menstrual and muscle cramps, spasms, pain, stress related heart problems and ulcers. It also reduces the mucous from colds.
This herb contains acetic acid, butyric acid, camphene, chatinine, essential oils, formic acid, glycosides, pinene, magnesium, potassium, copper, valeric acid and valerine.

Directions: Take 3-6 capsules at bedtime.

Medicinal Ingredients: Valerian root powder (Valeriana Officinalis) .........…400 mg
Highlights

Shipping & Returns