Herbatint N Series Natural Herb Based Hair Colour Permanent
Herbatint N Series Natural Herb Based Hair Colour Permanent
is rated out of
5
by
12
.
Colour Not Shown
Colour Not Shown
Herbatint "N" Series Natural Herb Based Hair Colour is the most natural permanent hair colouring gel! It is a unique hair color formula that not only gently colours hair, but also protects and nourishes it.

Features:
Permanently colours hair without damage.
Herbatint has a natural translucent property to enhance hair with a light-reflecting, healthy shine; so it doesn't create the 'block colour' look often associated with chemical dyes.
Permanent herbal haircolour gel without ammonia, without paraben.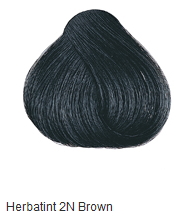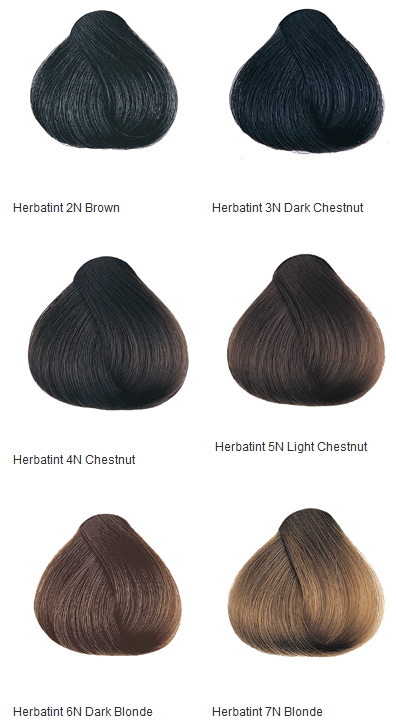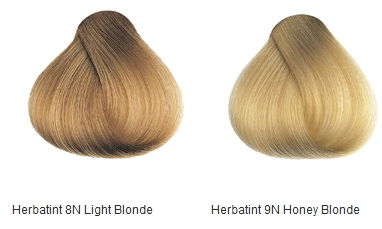 Rated

5

out of

5
by
tiffany
from
covers greys
The last time I tried dying my own hair was 20 years ago, and it wasn't a great experience. I found this to be easy to use and the odour and mess wasn't bad. Using Dark Chestnut on my dark hair, tt covered all my 20 grey hairs and some of my bleached hair very well - I only used half of the product. It looks very natural and where i missed covering my lightened ends, it blends naturally. It didn't stain my scalp or my bathroom either. Heads up there is no applicator brush (sold separately) and you need to mix the product in a bowl, but I used a plastic fork to apply and distributed the product with the supplied gloves and it worked well. I would purchase this again.
Date published: 2020-07-03
Rated

5

out of

5
by
Iryna Sheremetova
from
love it!
i have been using it for the last 3 years and hope they will continue making it forever. i was looking for a hair dye that is as chemical free as possible. the fact that it's vegan and cruelty free is a huge plus. i found color that is identical to my natural hair color- could not be happier!!!! i use 3N and add a bit of 4N to the mix during summer. i dye full length of my hair about once a year, after that only maintain my roots as they grow out. i recommended this "Herbatint" to my mom and many of my friends- everyone loves the results!
Date published: 2020-05-15
Rated

5

out of

5
by
rox
from
back to natural
I've been bleaching and dying my hair for a few years now and finally decided to go back to my natural brown. This dye is true to the colour on the box and covered all the weird parts of my hair evenly. I already had dry and brittle hair to start with from all the bleach, and it doesn't seem to have added anything drastic to that. I use a hair balm from lush anyway, and my hair feels fine after that. It really is permanent too, so be careful not to spill any on your sheets cause it'll look like you **** the bed LOL.
Date published: 2020-05-17
Rated

5

out of

5
by
LaurenW
from
Big fan of Herbatint
I've been using Herbatint for years now, and it's the only at-home dye I'll use. I'm about 50% grey/white and I have issues with thinning hair/hair fall. I wanted something that would leave my hair feeling healthy and undamaged while covering my grey, and this is it. No gross chemical smells or burning, and my hair is always healthy and shiny afterwards. Like other reviewers have said, you need your own applicator kit, but they're easy to find and generally cheap. And applying dye with a proper brush is better anyway.
Date published: 2021-01-18
Rated

5

out of

5
by
Kitty
from
Easy to use. Not having that nasty smell like all the other hair colours, was awesome. Big plus, I dropped some on my carpet and it washed out! No stain.
Date published: 2020-04-25
Rated

5

out of

5
by
Caron
from
Excellent hair dye for those sensitive to dye
I've been using since I suffered an allergic reaction. Been using it for 1 1/2 years now and minimal reaction now!
Date published: 2020-05-03
Rated

5

out of

5
by
Ladybug
from
Natural Hair Colour at last!
I have tried Herbatint twice now and can compare it to Relvon's Natural version. I prefer Herbatint because it so nice to use and covers my stubborn gray. Remember to always choose the N series as a brunette to cover your greys. It lasts for about 4 weeks. I have tried many non-natural grey coverage hair colours and they are so smelly and I have recently read about a link to chemical hair dyes and cancer. We have to start being more savvy about our exposure to chemicals in every day life. The only thing you need to know is you should organize some supplies beforehand like a glass to mix the colour, a brush for application and yes put some cream around your hairline to avoid getting splotches of colour on your face. Wear a good hair colouring cape too or it could stain your clothes. My hair is soft and lovely. I will buy Herbatint from now on : )
Date published: 2021-01-06
Rated

5

out of

5
by
WinteryCate
from
The best dye I have ever used. Ever.
I've been dyeing my hair all different hues for 30 years, and this is hands down the best dye EVER. I'm over 50% grey, and 3N (dark chestnut) covered all of it, and coloured the rest of my hair evenly, leaving it soft and shiny. No burning scalp, no chemical smell--the scent is earthy and floral. I will never use another dye.
Date published: 2020-04-17