Hershey's Chipits Chocolate Chips Pure White Chocolate
Hershey's Chipits are Canada's most loved chocolate chip brand. These pure white chocolate chips are always gluten free!
Ingredients:
Sugar, Cocoa Butter, Milk Ingredients, Soy Lecithin, Artificial Flavour
How to make White Chocolate Macadamia Nut Cookies:
Preheat oven to 375°F (190°C). Beat 1 cup (250 mL) golden shortening with 1 cup (250 mL) packed brown sugar and 1/2 cup (125 mL) granulated sugar until fluffy. Beat in 2 eggs and 1 1/2 tsp (7 mL) vanilla extract until creamy.
Stir 2 cups (500 mL) all purpose flour with 1 tsp (5 mL) baking soda and 1/2 tsp (2 mL) salt in a separate bowl. Gradually beat into butter mixture.
Stir in 1 package (225 g) Chipits Pure White Chocolate Chips and 1 cup (250 mL) coarsely chopped macadamia nuts. Drop 1 tbsp (15 mL) portions of dough onto ungreased baking sheets.
Baking for 8 – 12 minutes. Cool for 1 minute; transfer to a wire rack to cool completely. Makes 4 dozen cookies. (Suggested serving).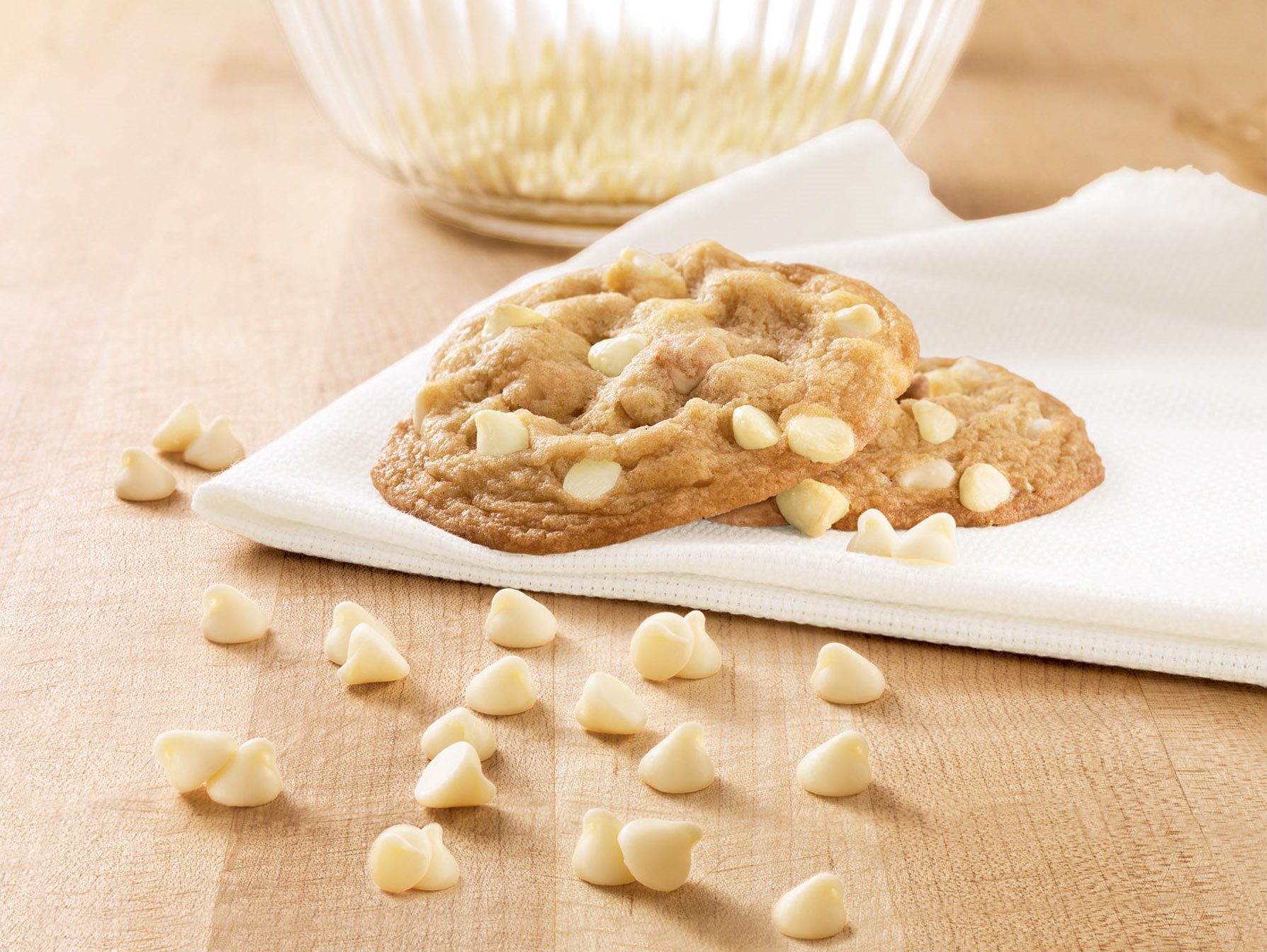 Similar Baking Ingredients