Hidden Garden Gluten Free Cookies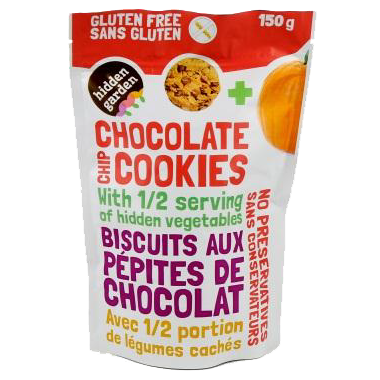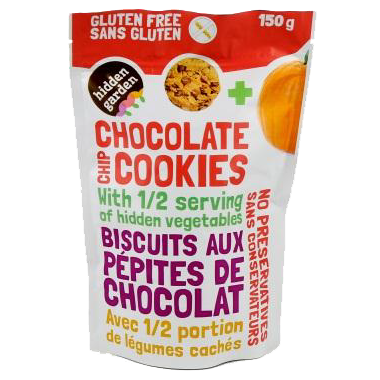 Hidden Garden Gluten Free Cookies
These Hidden Garden Chocolate Chip cookies are little treats that taste just like you would hope, except they have the added hidden benefit of a 1/2 serving of vegetables in each 40 gram serving of cookies. These all natural, light and crispy cookies make a great snack for the whole family.
Features:
Certified Gluten Free
Made in Canada
No preservatives
No artificial flavours or colours
Nut Free
½ Serving of Vegetables in Every Serving of Cookies!
Ingredients: Gluten free flour (potato starch, rice flour), chocolate chips (sugar, unsweetened chocolate, cocoa butter, soy lecithin, vanilla, salt), butter, organic cane sugar, brown sugar, pumpkin powder, egg, vanilla, sodium bicarbonate, salt
Contains: Egg, milk and soy