Himalaya Herbal Healthcare GlucoCare
for Natural Blood Sugar Health
180 Vegetarian Capsules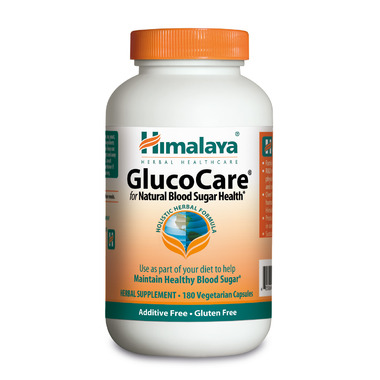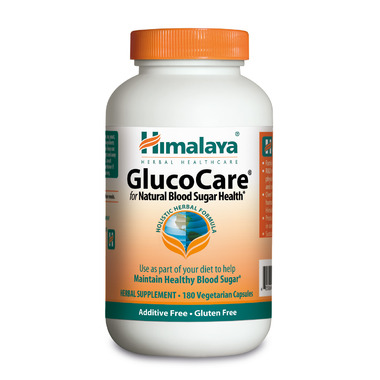 Himalaya Herbal Healthcare GlucoCare
for Natural Blood Sugar Health
180 Vegetarian Capsules
Himalaya Herbal Healthcare GlucoCare is a herbal supplement to help maintain healthy blood sugar.
Active Ingredients:
Trikatu blend - pepper (fruit), long pepper (fruit), ginger (rhizome) 1.6 mg
Triphala blend - amla (fruit), belleric myrobalan (fruit rind), chebulic myrobalan (fruit rind) 6.4 mg
Proprietary herbal blend - guggul (oleo-gum-resin), gymnema (leaf), Indian kino tree (wood), licorice (root), Casearia esculenta Roxb. (root), jambolan (seed), shatavari (root), boerhavia (root), Indian sphaeranthus (flower), Indian tinospora (stem), tribulus (fruit), phyllanthus amarus (whole plant), Malay bush beech (bark), levant cotton (seed), shilajeet (mineral pitch), bitter melon (fruit), pepper (fruit), holy basil (whole plant), Indian abutilon (root), turmeric (rhizome), Rumex maritimus Linn. (seed), aloe vera (leaf). 612 mg
Evan:
more than a year ago
What can I say other than this product really works. It lowered my blood glucose level significantly. My doctor was threatening to put me on prescription medication prior to my taking GlucoCare. I take it as suggested along with Chromium GTF & Gymnea-75. Regardless it is the GlucoCare that is making the difference.
Page
1