Himalaya Herbal Healthcare Neem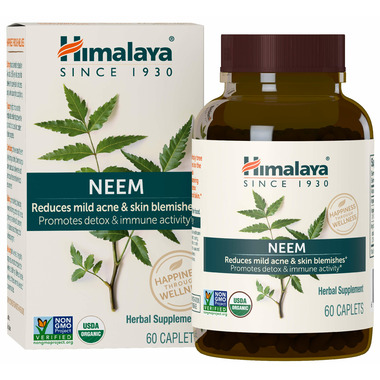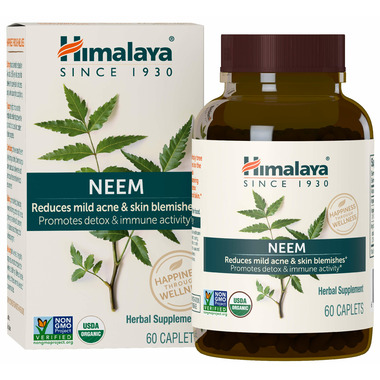 Himalaya Herbal Healthcare Neem
Himalaya Herbal Healthcare Neem is a herbal supplement for mild acne.
Features:
Used for over 4,500 years, Neem is traditionally called 'the village pharmacy' and has over 135 active constituents
Supports the body's normal ability to purify the blood, as well as the skin for improved luster and clarity
Promotes overall detoxification by supporting normal lymphatic function
Supports normal immune cell efforts to sustain overall wellness
Take 1 caplet per day after food. Certified USDA Organic. Gluten Free. Magnesium Stearate Free. Synthetic Additive Free.