Homeocan Hay Fever Homeopathic Pellets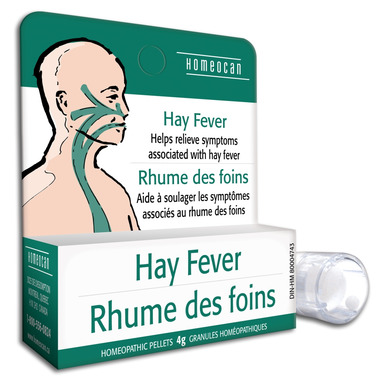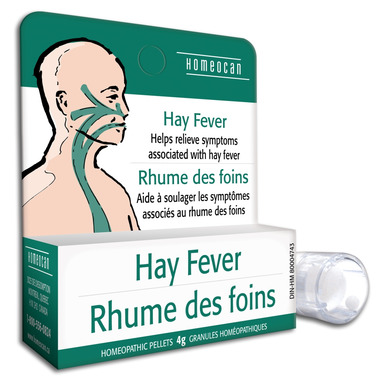 Homeocan Hay Fever Homeopathic Pellets
Homeocan Hay Fever Pellets are homeopathic medicine for sneezing, congestion, watery eyes etc caused by hay fever.

Dosage: Adults and children (2 yrs. and over): let 3 pellets dissolve under the tongue 3 times daily and reduce intake with improvement or as directed by a healthcare practitioner. To be taken away from meals. In acute phase: Repeat every 15-60 minutes until relief of symptoms begins (up to 12 times daily) then return to general directions.

Medicinal Ingredients: Allium cepa 6X, Sabadilla 6X, Sticta pulmonaria 6X, Cuprum metallicum 9X, Aralia racemosa 6X, Apis mellifica 9CH.
Non Medicinal Ingredients: Lactose, saccharose.

Caution: Do not use if seal is broken. Keep out of reach of children. Do not administer to babies. Consult a healthcare practitioner before use if you are pregnant or nursing. Consult a healthcare practitioner if symptoms persist or worsen after 72 hours. Do not exceed recommended dosage. Keep at room temperature.



Stan:
more than a year ago
I live in Ottawa and I was having difficulty finding a local supplier of this product which I have been using for several years. It is convenient to carry with me and it provides satisfactory relief from hay fever. I usually only require relief from the middle of April to the end of May each year.
Page
1