Homeocan Insomnia Homeopathic Pellets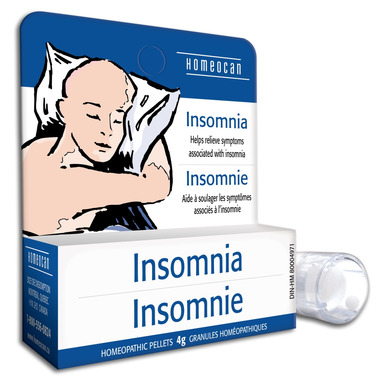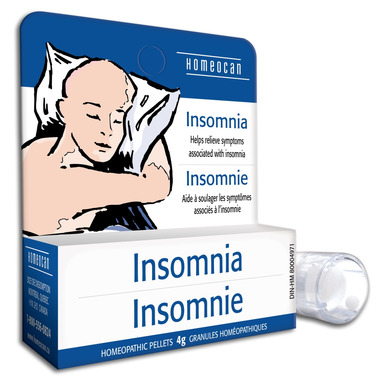 Homeocan Insomnia Homeopathic Pellets
Homeocan Insomnia Homeopathic Pellets help relieve symptoms associated with insomnia.

Dosage: Adults (12 yrs and over): Let 3 pellets
dissolve under the tongue one hour before bedtime and reduce intake with improvement or as directed by a healthcare practitioner. To be taken away from meals.

Medicinal Ingredients HPUS: Passiflora incarnata 4X, Valeriana officinalis 4X, Avena sativa 4X, Hyoscyamus niger 9X.
Non medicinal ingredients: Lactose, saccharose.

Caution: Do not use if seal is broken. Do not give to babies and children under 12 years of age. Consult a healthcare practitioner before use if you are pregnant or nursing. Consult a healthcare practitioner if symptoms persist or worsen after 72 hours. Keep out of reach of children. Do not exceed recommended dosage. Keep at room temperature.