Homeocan Kids 0-9 Sinus-All-in-One With Dropper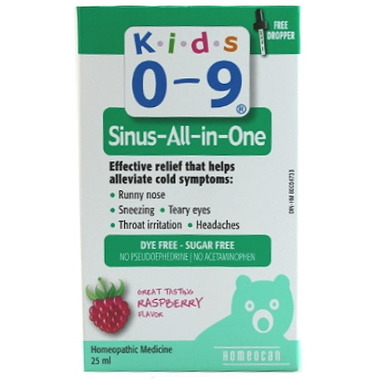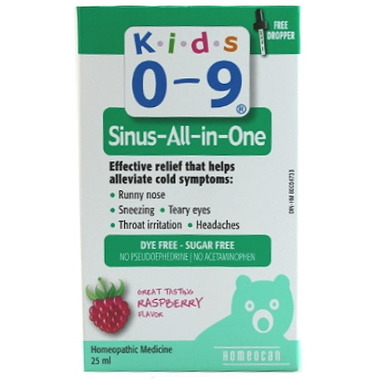 Homeocan Kids 0-9 Sinus-All-in-One With Dropper

Homeocan Kids 0-9 Sinus All In One Homeopathic medicine helps to relieve and alleviate cold symptoms:
Runny nose
Sneezing
Teary eyes
Throat irritation
Headaches
Features:
Dye free
Sugar free
No Pseudoephedrine
No Acetaminophen
Drug Facts:
Non medicinal ingredients: Purified water, sorbitol, raspberry and grape flavour, sodium benzonate, potassium sorbate, citric acid.
Warnings: Do not use if seal is broken. Consult a healthcare practitioner if symptoms worsen or persist for more than 5 days or in cases of high fever. Do not exceed recommend dosage.