5 + 1 single-dose tubes of 1g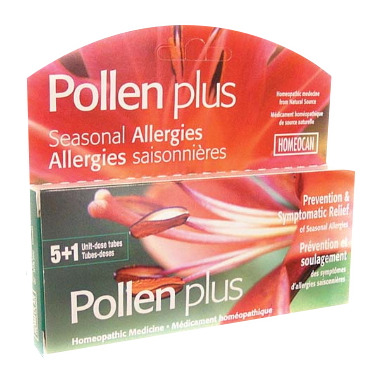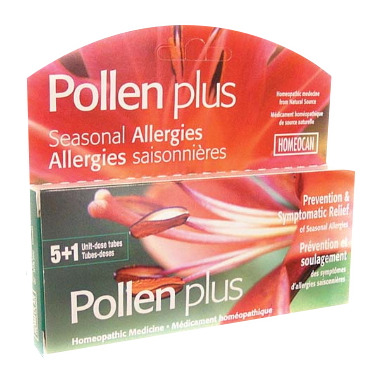 Homeocan Pollen Plus
5 + 1 single-dose tubes of 1g
Homeocan Pollen Plus is Homeopathic medicine for the prevention and symptomatic relief from seasonal allergies.

FORMAT: 5 + 1 single-dose tubes of 1g

SUGGESTED USE: Allow the content of one tube to dissolve under the tongue once a week for 6 weeks. For prevention: start treatment one month before allergy season and continue throughout the season to boost the immune system.

MEDICINAL INGREDIENTS: Ambosia artemisiaefolia (ragweed) 30C

NON MEDICINAL INGREDIENTS: Lactose, saccharose

WARNINGS: Consult a healthcare practitioner before use if you are pregnant or nursing. Consult a healthcare practitioner and discontinue use if symptoms persist or worsen. Do not exceed recommended dosage.