Homeocan Real Relief D-Stress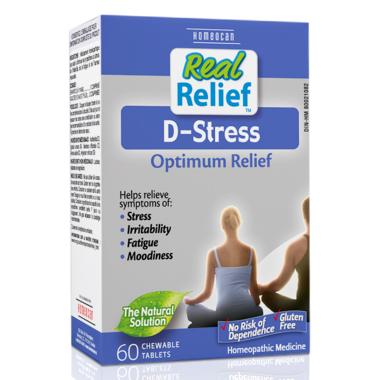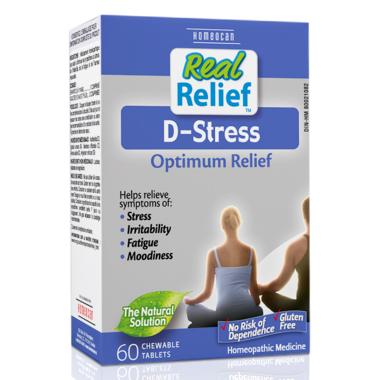 Homeocan Real Relief D-Stress
Homeocan Real Relief D-Stress is homeopathic medicine to help relieve stress, irritability, fatigue and moodiness.

Dosage: Children (2 to 11 years): 1 tablet. Adults (12 years and over): 2 tablets. Chew and let dissolve tablets in mouth 3 times daily and reduce intake with improvement or as directed by a healthcare practitioner. To be taken away from meals.

Medicinal Ingredients: Asafoetida 3X, Ignatia amara 4X, Valeriana officinalis 3X, Avena sativa 3X, Argentum nitricum 9X.
Non Medicinal Ingredients: Lactose, magnesium stearate.

Caution: Do not use if seal is broken. Keep out of reach of children. Consult a healthcare practitioner before use if you are pregnant or nursing. If symptoms persist or worsen after 72 hours, discontinue use and consult a healthcare practitioner. Do not exceed recommended dosage. Keep at room temperature.


carrol:
more than a year ago
After loosing my husband this spring, everything hit me like a brick wall in the fall..anxiety, depression, fatigue, terrified for my future.. Rescue Remedy is great, but not for depression. I knew i needed anti-depressants, but did not want to go the prescription route...Then I discovered D-Stress, I ordered my first bottle and was extremely surprised with the immediate affect...amazing! I'm a huge fan of homopathic meds...so I ordered a 6 month supply. Excellent product!!
Page
1