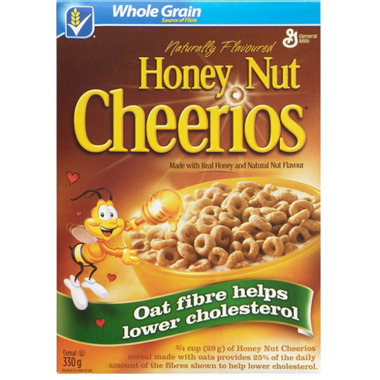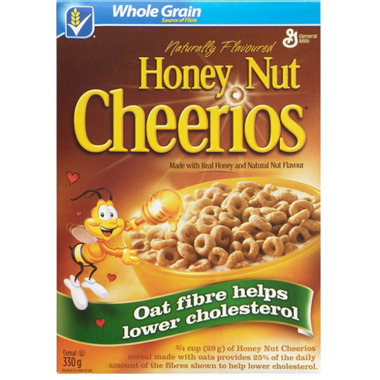 Honey Nut Cheerios makes every day brighter. With the goodness of Cheerios and the taste of delicious golden honey, savour a bowl of Honey Nut Cheerios and give yourself a small moment of enjoyment.

Ingredients: Whole grain oat, sugar and/or golden sugar, oat bran, corn starch, honey, salt, golden syrup, calcium carbonate, rice bran oil and/or high monounsaturated canola oil, trisodium phosphate, tocopherols, wheat starch, natural almond flavour.

Vitamins and Minerals: Niacinamide, calcium pantothenate, pyridoxine hydrochloride (Vitamin B6), folate, iron.

Contains almond, wheat and oat ingredients.