Honey Stinger Organic Fruit Smoothie Chews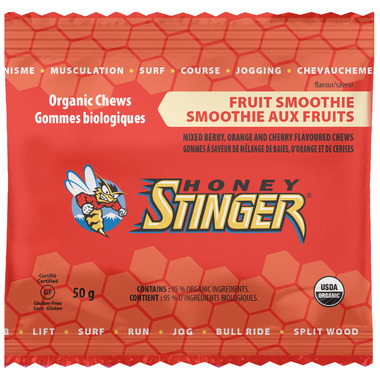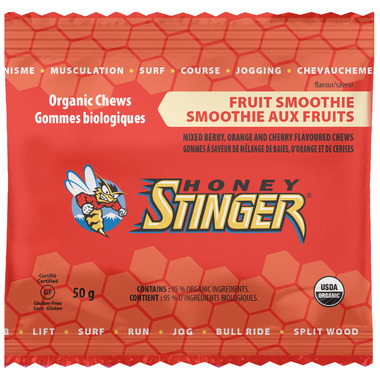 Honey Stinger Organic Fruit Smoothie Chews
Formulated specifically for health-conscious individuals & athletes seeking a great tasting energy snack, these bite-sized chews include 100% RDA of Vitamin C and natural energy from honey. Not only are our chews smaller and softer than others on the market, ours don't stick to your teeth and taste amazing - making them the perfect energy fuel. No Gluten containing ingredients.
Features:
Made from organic honey and organic tapioca syrup
USDA Certified Organic
160 calories
100% RDA vitamin C
Certified Gluten Free
Vegetarian
Electrolytes
A top-seller, loved by kids and adults
Recommended consumption before and/or during activity

Ingredients: Organic Tapioca syrup, organic sugar, organic honey, concentrated organic grape juice (ascorbic acid), pectin, citric acid, concentrated organic black carrot juice (colour), organic annatto extracct (colour), natural flavours, potassium citrate, organic sunflower oil, carnauba wax.