Honeyrose Menthol Herbal Cigarettes
Nicotine & Tobacco Free
20 Cigarettes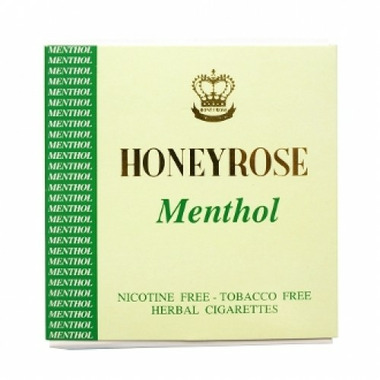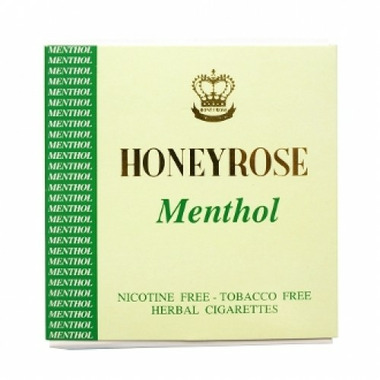 Honeyrose Menthol Herbal Cigarettes
Nicotine & Tobacco Free
20 Cigarettes
- We're sorry, this product is no longer available!
- Shop for other products in: Herbal Cigarettes

Honeyrose herbal smokes are a healthier alternative to regular cigarettes. Honeyrose smokes do not contain any tobacco or nicotine and contain a minimum amount of tar. The result is a herbal cigarette which features 100% organic, wildcrafted herbs such as clover leaves, marshmallow leaves and rose petals, which are matured in honey and fruit juices.

Honeyrose Menthol Herbal Cigarettes are a special blend with a cool, refreshing menthol taste. These cigarettes have a tar level of 6 mg. Packaged in a Slide n' Shell box.

Guaranteed tobacco free and nicotine free. Made in England.