Host Defense Cordyceps (Cordyceps Sinensis) Capsules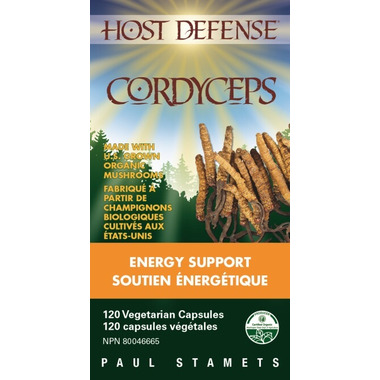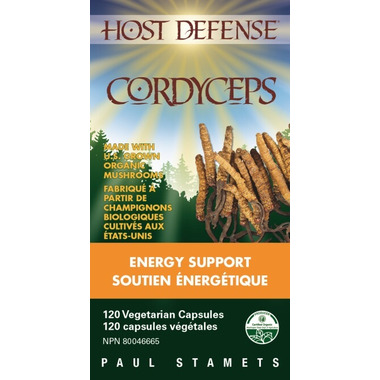 Host Defense Cordyceps (Cordyceps Sinensis) Capsules
Cordyceps (Cordyceps militaris) has been traditionally used in Asia for strenuous, high altitude activities and as an immune tonic. Physical fitness enthusiasts and professional athletes have discovered that Cordyceps may have the effect of increased oxygen uptake, supporting higher endurance levels.* People have also found that Cordyceps supports healthy sexual functioning.* Host Defense Cordyceps Capsules use activated, freeze-dried, Certified Organic mycelium, with a full spectrum of constituents: polysaccharides (beta glucans, arabinoxylane, glucose, xylose, galactose and cordycepic acid), glycoproteins, ergosterols, triterpenoids and other myco-nutrients, which are essential for Supporting Natural Immunity.*

Features:

Supports energy and stamina
Enhances the body's natural metabolic systems
Supports a healthy libido
Promotes healthy kidney function
Augments oxygen uptake
Dosage: As a dietary supplement, take 2 capsules once per day. Can be taken with food or on an empty stomach or as recommended by your healthcare advisor.

Ingredients: Cordyceps mycelium, freeze dried myceliated brown rice, pullulan (an extra-cellular polysaccharide)

Caution: Consult your healthcare advisor regarding the use of this product during pregnancy. Keep out of reach of children.