Hot Mamas Smoky BBQ Spice
Non-Irradiated Spice
110g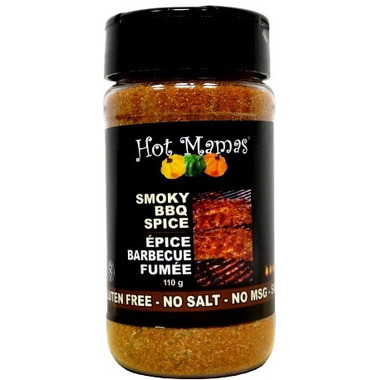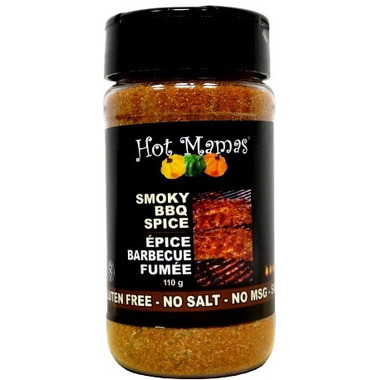 Hot Mamas Smoky BBQ Spice
Non-Irradiated Spice
110g
Hot Mamas brings you the no salt, no carbs, no calories, no sugar Spice Seasoning. Made with non-irradiated ingredients, these pure spice seasonings are the perfect blends for beef, pork, chicken, game, vegetables, and much more. Hot Mamas Spices are also vegan friendly, dairy free, gluten free, MSG free and Kosher Certified. Its so good...you won't even miss the salt!



Dee:
a few months ago
This is a GREAT product!! Made without sugar or salt, you can use it and if you wish - you can add your own sea salt or salt/sugar substitute (like stevia). It tastes smoky and great. Ingredients: paprika, garlic, onion, black pepper, smoked paprika, coriander, cayenne, thyme, oregano, mustard.
Worthwhile having on hand - convenient and useful for everything you want a smoky bbq flavor on!! I am so happy I found this!! I recommend you to try it! I was not disappointed.
Page
1