Huggies
Huggies GoodNites Youth Pants For Girls Giga Pack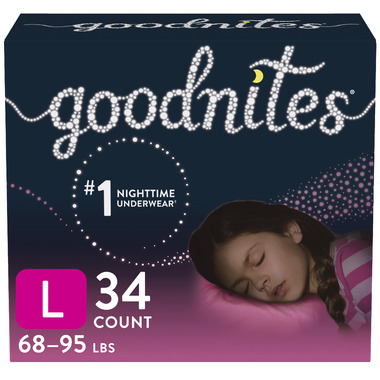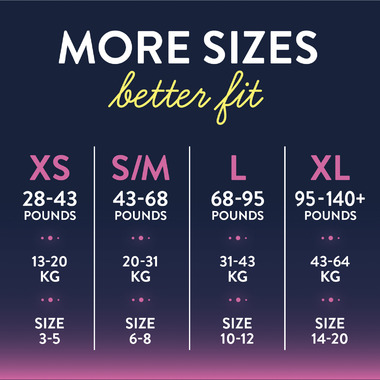 Huggies
Huggies GoodNites Youth Pants For Girls Giga Pack
Description
GoodNites Bedtime Pants For Girls give parents and kids a better way to manage bedwetting, provide nighttime protection, and get a good night's sleep. These bedwetting pants for girls have a soft, quiet fabric designed to keep bedding dry at night with absorbent night time protection, while their discreet underwear-like fit keeps them hidden under PJs. She'll feel more confident in bedwetting underwear designed to look cool and feel dry.
Features:
GoodNites Bedtime Pants are 40% more absorbent than training pants; versus the leading brand
Comfortable feel and underwear-like fit that provides discreet bedwetting protection under pajamas
Cool graphics and designs of Disney Fairies Tinker Bell character
Packaging may vary from image shown
We're sorry! This item does not qualify for free samples.
This product is excluded from any special promotions or coupons.
Shipping & Returns
Unfortunately, due to the nature of this item, we cannot accept any returns.
We are only able to ship this item to Canadian customers.
This product cannot be shipped to Remote locations.
This item does not qualify for free samples.
Click here for more information