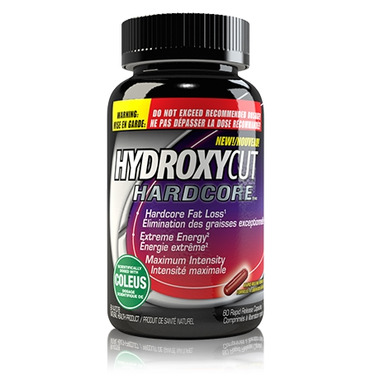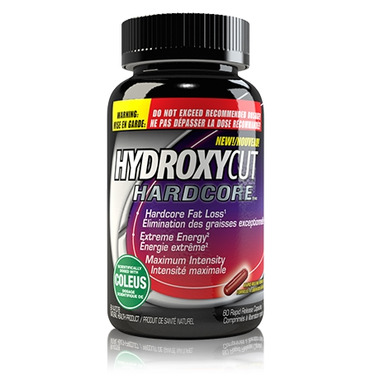 Hydroxycut® Hardcore provides a high powered weight management ingredient (coleus) that is designed to deliver significant results, when combined with diet and exercise. This potent formula also contains a powerful ingredient (caffeine anhydrous) that's been shown to deliver a serious boost of energy, which you'll feel after your very first dose. Get ready for maximum intensity with Hydroxycut® Hardcore.
Features:
Delivers Extreme Energy and Maximum Intensity
Scientifcally Dosed with Coleus
Recommended Dose (Adults):
Take 1 serving (3 capsules) with a glass of water twice daily, approximately 30 to 60 minutes before meals. On days of your workout, take one of these servings before the workout. Consume 10 glasses of water per day. Read the entire label before use and follow directions. Do not exceed 3 capsules in a 4-hour period and/or 6 capsules in a 24 hour period. Do not take within 5 hours of bedtime. To assess individual tolerance, refer to the chart below. Do not use for more than 8 weeks.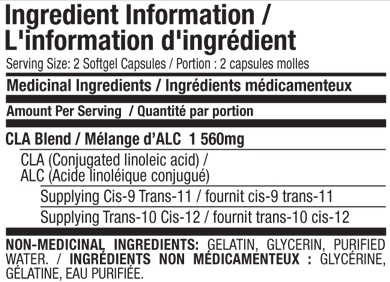 RISK INFORMATION:
Not intended for use by persons under 18. Do not use if pregnant or nursing. Discontinue use and consult a health care practitioner if you experience unusual symptoms. Consult a health care practitioner before use if you have been treated for, diagnosed with or have a family history of any medical condition or if you are using any prescription or over-the-counter drug(s), including blood thinners. One serving (3 capsules) of this product contains about as much caffeine as 2 cups of coffee (225mg). Caffeine sensitive individuals may experience the following symptoms, including (but not limited to) restlessness, nervousness, tremors, headache, anxiety, palpitations, increased heart rate, or difficulty sleeping. Do not combine with other sources of caffeine. Consult a health care practitioner before starting any diet or exercise plan. Do not exceed recommended serving. Improper use of this product will not improve results and is not advised. Use only as directed. Do not use if packaging has been tampered with. Store in a cool, dry place (16°C to 27°C). KEEP OUT OF REACH OF CHILDREN.