Hyland's Biochemic Phosphates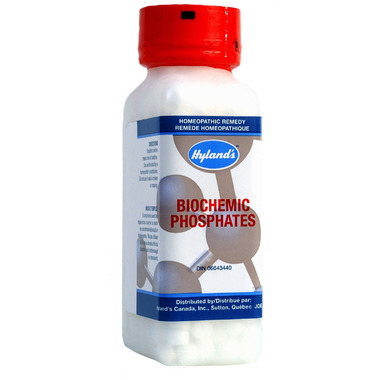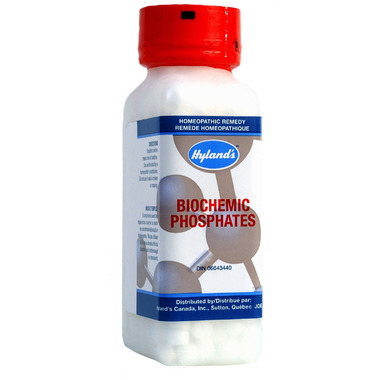 Hyland's Biochemic Phosphates
Hyland's Biochemic Phosphates are a combination of all five phosphates for relief of symptoms of nervousness, irritability and occasional sleeplessness.
Each tablet contains all five "Phos" Cell Salts:
Calc phos (Calcium Phosphate)
Ferrum phos (Iron Phosphate)
Kali phos (Potassium Phosphate)
Mag phos (Magnesium Phosphate)
Nat phos (Sodium Phosphate)
Directions:
Adults & Children Ages 7-12 years: 4 tablets. Children Ages 2-6 years: 2 tablets. Dissolve under tongue 3 times a day. Use more frequently (every 15 minutes up to 8 doses) with acute conditions.
Ingredients:
Calcarea Phosphorica 3X, Ferrum Phosphoricum 3X , Kali Phosphoricum 3X, Magnesia Phosphorica 3X, Naturm Phosphoricum 3X, in a base of lactose.