Nighttime Cramp Relief
50 Tablets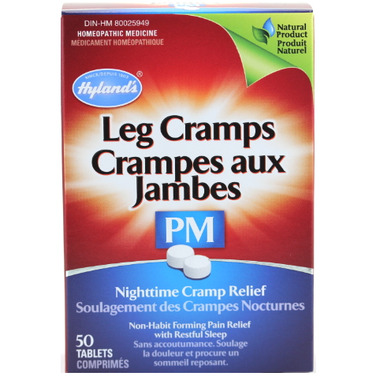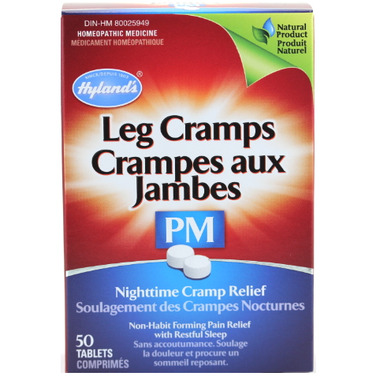 Hyland's Leg Cramps PM
Nighttime Cramp Relief
50 Tablets
No more suffering from leg cramps. Welcome to relief with this over-the-counter leg cramp homeopathic medicine. Hyland's Leg Cramps PM provide a 100% natural solution. This safe, effective, homeopathic medicine will finally bring you the comfort you deserve to fully enjoy life again.
Features:
Relieves cramps in legs, calves, feet and toes
Relieves charley horse cramps in thighs & calves at night
Helps you get back to sleep after being awoken by pain during night

Jeff:
more than a year ago
On most nights laying in bed my legs ache. I usually swallow an Advil or rub my legs with Voltaren. I was looking for a way to soothe my legs without any medication and stumbled on these homeopathic pills. Having tried other natural products before with little or no success, I was a little skeptical at first. But I have to say, Hyland's Leg Cramps works surprisingly well. It even helps me get through the night without waking up.
1