Hyland's Silicea 6x Cell Salts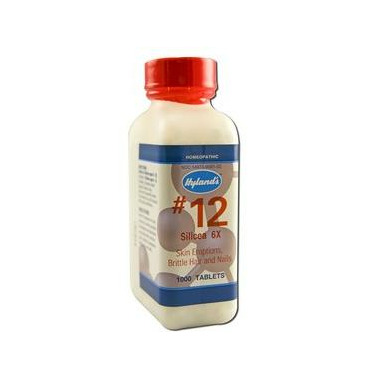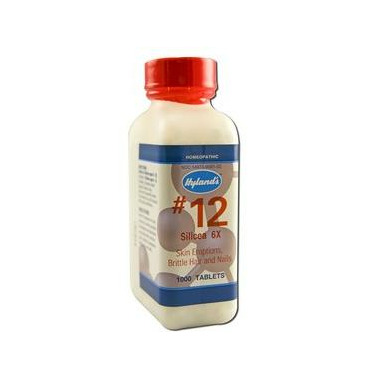 Hyland's Silicea 6x Cell Salts
For homeopathic treatment of skin eruptions, brittle hair and nails.

Natalie:
about a year ago
These cell salts are great for skin, hair and nails. My naturopath recommended them for me to help with ingrown hairs, since these salts help bring things to the surface of your skin like splinters. They do seem to help lessen the ingrown hairs. They are great for mild acne, my face seems pretty clear when I take these. I have super sensitive skin that is prone to rashes/blemishes and these salts seem to help keep my skin healthier. My hair and nails also seem to hair a little faster too. I have had no negative reactions when I take these and find that they are a good supplement. I take the recommended dosage on the bottle and as per my naturopath's instruction.
Ani:
more than a year ago
This product is put out there and claims to be side effect free. I took the recommended dose only once and within an hour was experiencing dizziness, severe anxiety, nausea, diarrhea, and an overall feeling of being badly intoxicated. After contacting a homeopath I learned that cell salts such as these commonly cause such symptoms but the creators don't have to list them. He also let me know I could expect to experience these symptoms for anywhere from a week to a month as the cell salts are deep and long acting. I had to deal with the effects for about 7 days before they completely disappeared. On the plus side Hyland's has wonderful customer service and I was given a refund and an apology by the company. DO NOT take these pills unless you are under the strict supervision of a homeopath and even then I would suggest asking for alternatives. I went through hell for a week after just one dose and would not wish that, or this product, on anyone.
Page
1