Imagine Foods Organic Miso Broth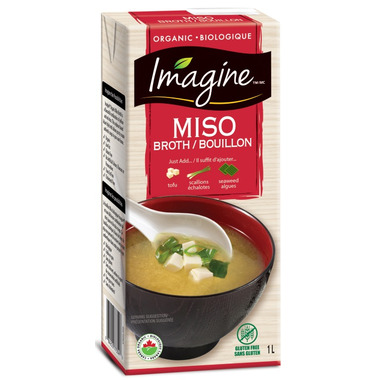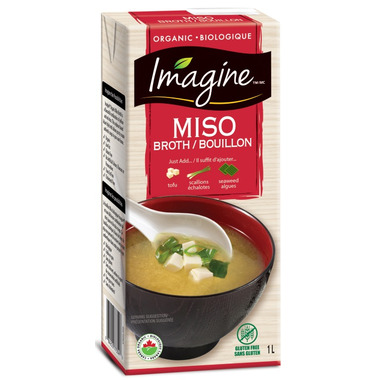 Imagine Foods Organic Miso Broth
Imagine Foods products are made with real, wholesome ingredients such as the finest farm-grown vegetables and organic free-range chicken – with no artificial ingredients or preservatives. Imagine Foods never compromises on what they bring to you so you can serve the very best.
Features:
Certified Organic Broth
Resealable
NO MSG
No trans fat
No artificial flavors, chemicals and preservatives
Non-GMO
Gluten free
Dairy free
Vegan friendly
Ingredients: Water, organic yellow and red Miso (water, organic soybeans, organic rice, sea salt, koji starter (Aspergillus oryzae), sea salt, organic evaporated cane syrup, organic potato flour, organic vegetable flavour (contains organic carrots, organic onions, organic celery), organic onion powder, yeast extract, organic canola oil, organic mushroom powder, natural flavour. Contains soy.