Inari Organic Arborio Rice for Risotto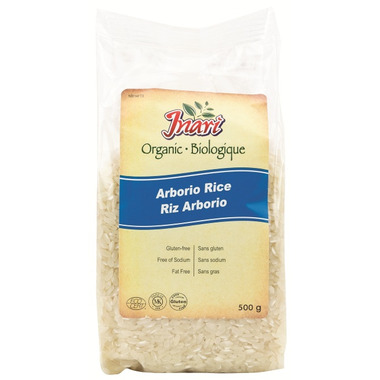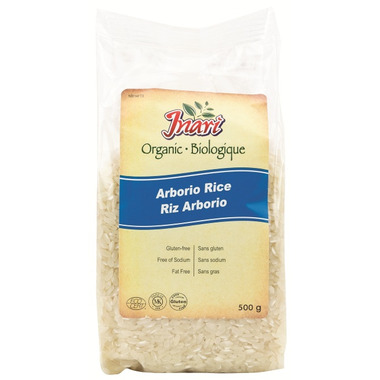 Inari Organic Arborio Rice for Risotto
Make thick, creamy risotto with Inari Organic Arborio Rice. Arborio rice is a pearly-looking, round, fat, Italian white rice that cooks up smooth and creamy, while retaining its firm "al dente" heart. Cook it up and add artichokes, asparagus, mushrooms, Parmesan cheese, peas, saffron, shallots, wine... You name it!
Ingredients: Organic Arborio Rice
Cooking Directions: Combine 1 part of rice with 1 1/2 parts of liquid, bring to a boil. Reduce heat to medium, stirring until liquids is absorbed. Add up to 3 parts of liquid, a little at a time, stir until liquid is absorbed. Cooking time 20-25 minutes.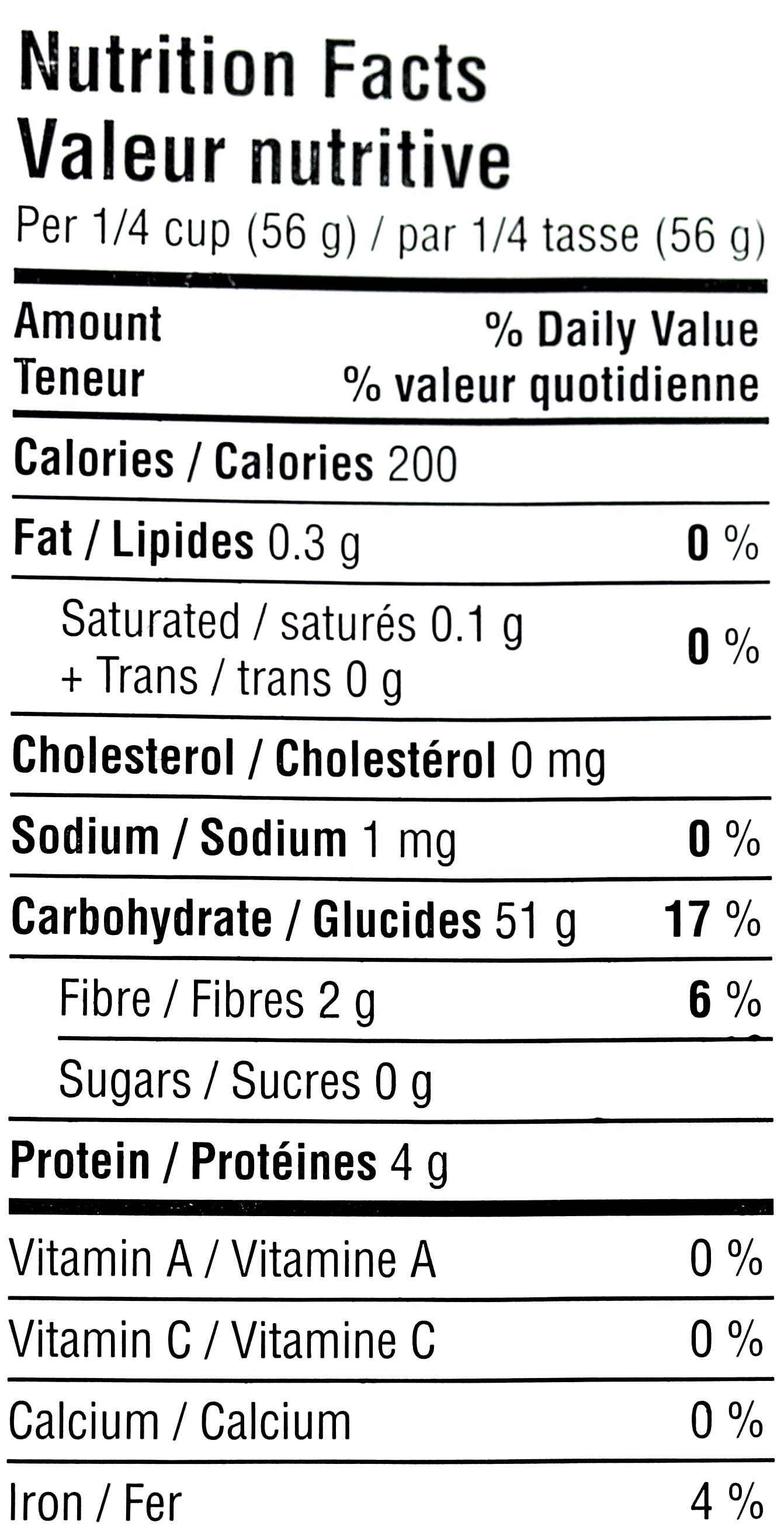 This product may contain traces of nuts, soy beans, sesame seeds or wheat.